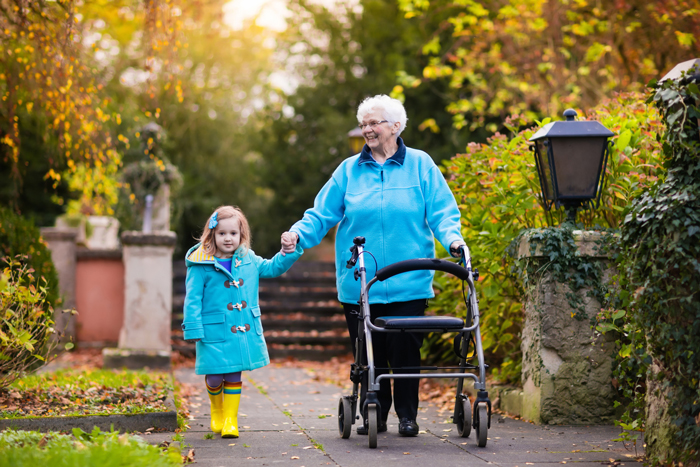 Complicated financial contracts complete with torturous conditions are usually no match for Actuarial Studies lecturer Dr Timothy Kyng, whose expertise lies in valuing complex financial contracts and applying mathematics and statistics to finance.
But even Kyng was flummoxed when his mum called on him a few years back for some help in comparing various retirement villages.
"As a researcher who specialises in complex financial products, I didn't expect that the contracts on offer would tax my ability to analyse," he says.
"But they did. I found great variation in the entry fees, ongoing fees and so-called 'deferred management fees' across the retirement village industry," he says.
The experience prompted Kyng to engage colleagues at Macquarie to help develop a retirement village fee calculator designed to protect seniors from making devastating financial mistakes.
The free calculator, now available at www.rvcalculator.org, takes a complex range of fees such as entry fee, ongoing fees and exit fee, and calculates a simple 'equivalent monthly rent' for the years of residence.
Some contracts have much heavier exit fees than others, he adds. "The higher the exit fee, generally, the worse the deal is."
Depending on their stage of life, particular contracts may suit some potential residents more than others, he says; a contract that works well for a fit 60-year-old who may reside in a village for 20 years, could be a bad deal for someone who is 75 or whose health isn't robust.
"It's important that consumers are able to compare the cost of retirement housing, as well as the facilities and the social environment," he said.
"Consumers should be able to get key cost information in clear language, when they are first looking around."
Professional adviser version
Kyng's team is building a second version of the app. The first, launched last year, was aimed at consumers, while the second version will be aimed at people who advise consumers considering retirement villages, such as lawyers and financial planners.
"Some older people aren't comfortable accessing an app, or else they want to get more comprehensive advice," he says.
"This app will help more seniors, simply by helping their lawyers and financial planners provide better advice."
The team has done a lot of work on the new version, getting feedback from lawyers and financial planners about what should be in it, he says.
"Advisers wanted to know the methodology behind the calculation. We have default financial assumptions built in, but users can now add in alternative assumptions that they think are more appropriate if they want."
The new professional adviser version is undergoing user experience testing and the app will then be relaunched.
"We want to reach out to advisory professionals, and we're hoping that if there's a need to do tool out there they'll feel some obligation to use it when they advise their clients."
Villages make it hard to understand the contracts
During Kyng's own foray into retirement village contracts several years ago on his mother's behalf, he found that the substantial entry fee was usually comparable with the cost of buying an apartment, he adds.
"Many consumers think it is the same as buying your own apartment, but it really isn't, and in most RV contracts you don't own the property at any stage."
He says that, on top of arcane and confusing contracts, retirement villages make the whole process even more difficult and time-consuming because it's difficult to get the details of how the contracts work and even more difficult to compare one with the other.
"In fact, some operators in NSW demand a $1000 deposit for the privilege of looking at a contract," Kyng says. "They will give you the money back if you decide not to proceed, but it really inhibits comparison shopping."
Kyng, who has also worked as actuarial consultant in the financial services industry, says that retirement village contracts more closely resemble an insurance deal than a property agreement.
"These contracts aren't a normal real estate purchase or lease, but a complex insurance contract combined with a 'right to reside' during the residents' healthy lifespan," he says.
"Tenancy for these retirement village contracts terminates usually on death or ill health, and then (or some time later) the resident receives a partial refund of their entry fee, with the amount and timing of this payment contingent on death or disability," he says.
When a resident exits – often to go to a nursing home – their entry fee is refunded, with some share of the capital gain or loss, less the 'deferred' management fee.
But this payment can be delayed for months or even years in some cases – Kyng notes that one contract he read gave the retirement village operator up to three years to pay this partial refund.
Call for regulation
Unlike the heavily-regulated insurance industry, retirement villages don't have to publish financial statements, hold reserves, or have reinsurance arrangements and their assets are not easily accessible – so it's difficult to work out how financially sound they are, Kyng says.
"This means there is substantial risk for consumers in buying these de facto insurance products," he says, adding that most consumers are senior citizens often on low incomes who can't easily recover from financial mistakes.
He strongly advocates that the industry be better regulated as there is currently little consumer protection.
"Buying the retirement village's embedded de facto insurance policy is tantamount to buying 'junk insurance' from organisations that lack the financial capacity to be permitted to operate in the insurance industry."
Available at www.rvcalculator.org