Inspired by the latest scientific discoveries of Professor Ralph Martins and his neurobiology team in the Department of Biomedical Sciences, one of Australia's best-loved cooks Maggie Beer has launched a new cookbook, Recipes For Life, which contains more than 200 dishes that help provide a range of nutrients vital for optimum brain health.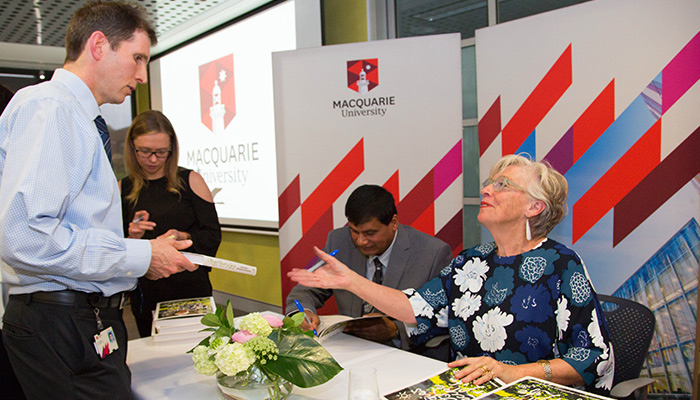 Brain-boosting recipes: Recipes For Life is inspired by Professor Ralph Martins' dementia research.
More than one million Australians and their families are affected by Alzheimer's disease, but research has shown healthy eating, regular aerobic exercise and plenty of mental stimulation can help reduce the risk of developing one of the most common forms of dementia.
Professor Martins said 'lifestyle' diseases such as type 2 diabetes, high blood pressure or heart disease increases our chances of developing brain damage in the future. But he said a diet rich in fresh fruit and vegetables, fish, dairy foods, healthy fats and whole grains can help fight cognitive decline.
"You have the power to give yourself the very best chance of a healthy future," Martins said.
"The good news is that we have begun to identify the factors that can reduce a person's risk of developing Alzheimer's and some other forms of dementia, and slow its progression."
The proceeds from Recipes For Life will be shared between the Maggie Beer Foundation and the Lions Alzheimer's Research Foundation.
Beer, whose Pheasant Farm shop in South Australia's Barossa Valley is a popular tourist destination, said meals in the new book could have immediate health benefits.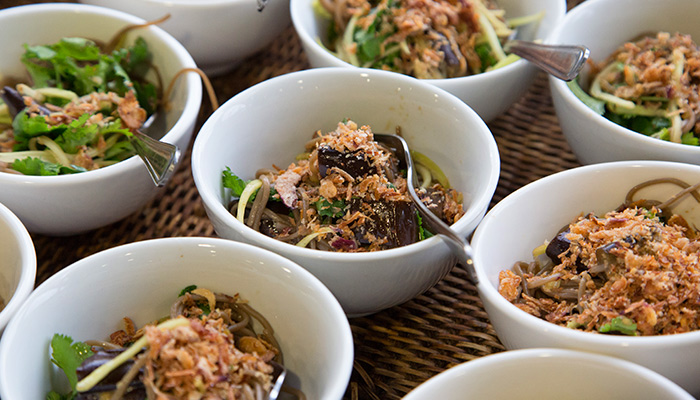 Good news: research shows healthy eating is one powerful way you can reduce your risk of Alzheimer's disease.
"To have a healthy old age you must act now, whether you are 30 or 50," she said.
"I have been delighted to work with Professor Ralph Martins and I have learned that if we are to avoid Alzheimer's and other lifestyle diseases, it is what we eat today that matters."
MQ Health brings together leading research, clinical care and key partners to improve the lives of Alzheimer's patients and their communities. It is working towards becoming one of the leading integrated ageing and dementia research and treatment hubs in the world and hosts one of six high-profile, federally funded dementia research teams – which include some of Australia's leading researchers – and actively participates in other world-class dementia research both in Australia and internationally.
Recipes For Life is published by Simon & Schuster and is on sale now for $39.99