Contrary to popular perception, grumpiness is not a natural part of getting older. Rather, it can be a sign of anxiety and depression at a time of life when people should in fact be at their happiest, says Macquarie Associate Professor Viviana Wuthrich.
"This idea that older people are somehow more worried or anxious or grumpy because they are unhappy with their lives is not actually true," says Wuthrich, who is deputy head of research in the Department of Psychology.
"The research done in our team has confirmed that older adults often have less anxiety and depression, and actually are more resilient and cope better with some of the later-in-life challenges, such as bereavement, health issues, transitions like retirement, and financial stress," says Wuthrich.
Resilience is key to ageing well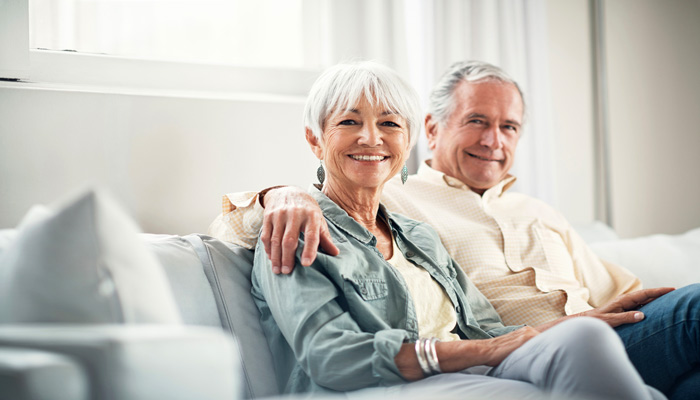 Older and stronger: Wuthrich says it's not normal for seniors to be anxious or depressed simply because of their age.
Research shows that older adults have wisdom they can draw upon so they are better able to solve the problems that face them – what is often called a positivity bias, says Wuthrich, as they tend to view even negative situations more positively. "In other words, they can often see the silver lining in the cloud."
However, another part of Wuthrich's research is focused on older adults who are not so resilient and not doing well in ageing, "and we do know for those older adults, the impact of poor mental health seems to be even worse than it is for younger people," she says.
Just one in 20 Australians over 65 suffer clinical anxiety and depression. While that proportion is less than in other age groups and may sound small, as the population continues to age it will translate into growing numbers of people, Wuthrich says.
Dementia risk may increase
Research shows older sufferers of anxiety and depression experience more disability, medication use and visits to hospital than younger sufferers, putting stress on the medical system as well as individuals and their families.
And emerging research suggests that poor mental health among older people may increase their risk for dementia, or speed up the trajectory of the disease.
"We really need to get smart about how we treat anxiety and depression; it's quite undertreated when it comes to older adults who are not getting the help they need," Wuthrich says.
Depression can "look a bit different" in older people and in adolescents, says Wuthrich, because, while people in other age groups will look sad and talk about being sad, older and younger people talk about feeling irritable, which is one of the hallmark features of depression.
"We know there are barriers related to professionals being able to recognise anxiety and depression in older people, so again they also dismiss it as 'he's grumpy because he's old' or 'she's worried because she has a health condition', instead of recognising that those things are not normal - it's not normal to be anxious and depressed – and so they don't make adequate referrals."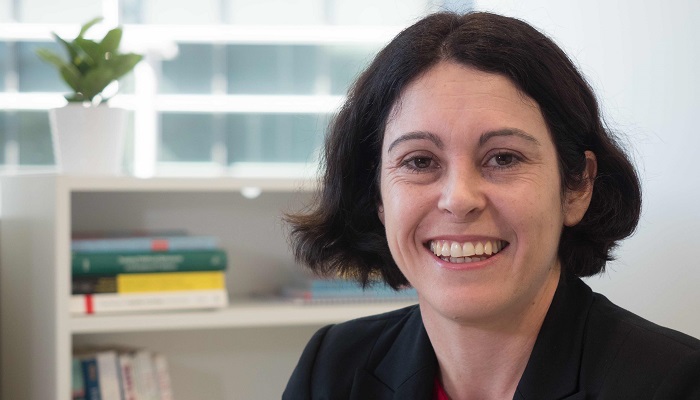 Community involvement: Wuthrich says strong social connections are linked to resilience in older Australians.
Never too late to learn resilience
Macquarie Distinguished Professor and ARC Laureate Fellow Ron Rapee describes resilience as people's ability to recover quickly, or to maintain good functioning, in the face of life's adversities. However, some people don't face those adversities as well as others, and can end up with problems as a result.
"We just don't know what really causes one person or one couple or one organisation to be more resilient than another – we've got a lot of hints, we know some of the issues, but we don't really know for sure," says Rapee.
What the research does show, however, says Rapee, is that being more resilient will reduce anxiety, depression and anger issues, as well as reducing stress on, and breakdown of, relationships. "Being more resilient will have broad flow-on effects for a lot of different components of what broadly leads to quality of life," he says.
And the good news is that resilience can be learned – at any time, Rapee says: "We think you can learn it right to the end of your life."
Explains Wuthrich, "What we do know about psychological interventions and in particular skills-based interventions, such as Cognitive Behavioural Therapy (CBT), is that the skills people are taught can help them to become more resilient."
The benefits of social connection
Wuthrich's team at Macquarie has received two grants from the NHMRC and Beyond Blue for projects that will look at ways to improve the detection and treatment of anxiety and depression in older adults. One will compare different models of therapy, while the other will measure the impact of increased social participation on mental health outcomes.
"We're trying to increase community involvement, and looking at the benefits for the individual's mental health and also whether, by improving this social participation, we have this extra societal cost benefit because then these older people are more engaged in the community; they're volunteering more, they're participating in child care, all those things that people with anxiety and depression don't do," Wuthrich says.
"We need to be encouraging older people to keep getting involved in all the social activities that they do because they are a fantastic resource and it's really good for their mental health."