For many shoppers, Christmas music puts them in the festive spirit and helps loosen their purse strings, but for others it's excruciating noise, bringing out their inner Scrooge.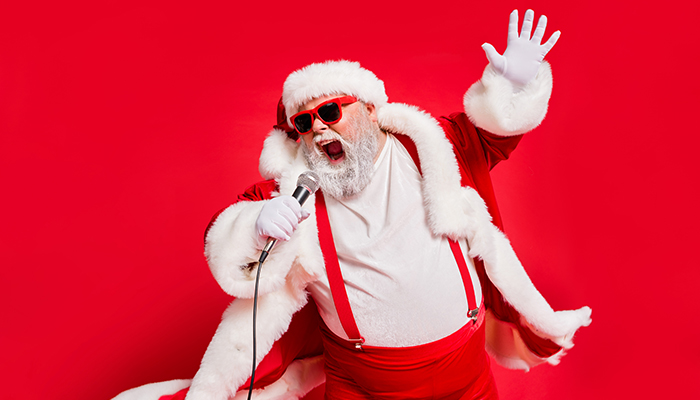 Feeling festive: Certain songs can make Christmas shoppers more reckless with their credit cards, according to some studies, says Baumann.
Associate Professor Chris Baumann from the Macquarie Business School, who has studied the effects of in-store music in service settings (shops, restaurants, cafes, supermarkets), found it was naturally tempting for store managers to use music to entice customers and potentially increase sales.
"Various studies about in-store music support the notion that there is a positive relationship between in-store music and customer responses," Baumann says, who co-authored his research with Dr Anne Michel and Leonie Gayer from the University of Hamburg at the time.
Indeed, he says the volume of the music often had a positive effect and encouraged people to spend – and possibly spend more. One study showed that the purchase amount per customer was about US$28.85 under the absence of music compared to US$48.37 when in-store music was played.
Perhaps during Christmas time, such an effect would be magnified, but as nearly always in consumer behaviour, it also depends on personal circumstances such as mood, budget or time of day.
Music could affect shopper sentiment and may encourage customers to buy a more expensive item... if they are in a positive frame of mind.
"Going by other studies, it has to be assumed that in-store music makes customers feel better, which encourages them to spend more money," Baumann says.
However, he stressed that it is nearly impossible to scientifically prove that Christmas music contributes – or doesn't – to selling more stuff; stuff as in products, services or experiences.
"There is some indication that it does and logically it also makes sense," Baumann says. But to establish cause and effect, an experiment would be necessary.
Personal preferences
Other research has shown there is also a downside to playing music, particularly in supermarkets or restaurants where people feel it is intrusive or disturbing when they are trying to get the job done (shopping) or to hold conversations (hospitality settings).
Frosty reception: Mariah Carey may be the 'Queen of Christmas' but this song has been singled out as the most annoying holiday song ever, in a recent UK poll.
"In-store music can have detrimental effects – namely sales volume was about US$5 lower per customer in a supermarket when in-store music was played," Baumann says, adding shoppers can be disturbed by the wrong sound.
"Moreover, some research shows that customers are more likely to return to a cafeteria in the future under the absence of in-store music. These negative effects may occur when customers consider in-store music as disturbing. For example, when in-store music is too loud or does not 'fit' to the service setting.
"Music could still affect shopper sentiment and may encourage customers to buy a more expensive item or purchase gifts for a wider circle of friends if they are in a positive frame of mind."
Music offers retailers a flexible tool
Baumann says old-time Christmas tunes, which some people may love, may irritate others, or they could pull on heartstrings and bring back fond memories of childhood which in turn could lead to greater purchases. Getting it right, can lead to impulse purchases. For example, buying chocolates with Christmas packaging that were not on the initial shopping list.
Retailers are fully aware that music offers a flexible tool that can be easily tailored to the shopping context but on the flipside, musical taste is very personal.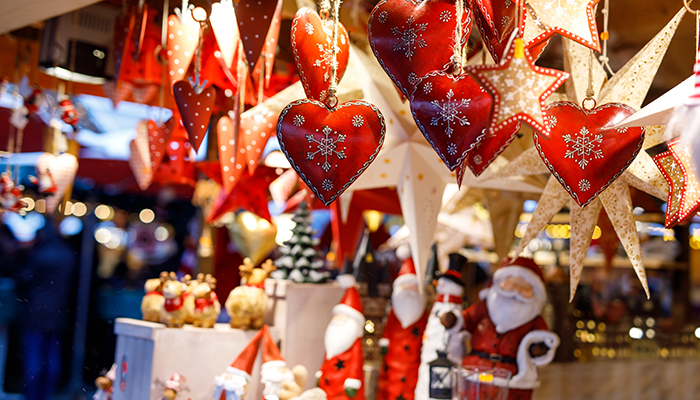 Happy holiday: Shoppers are likely to spend more money if the music fits the setting of the store, says Baumann.
Baumann says for retailers to benefit from the musical genre it was necessary that the genre 'fits' the service setting context and that is exactly the challenge.
"If managers want to enhance the customers' time spent in-store and/or the sales volumes, I would recommend managers play music with a low tempo and volume, have in-store music that is familiar to customers and music that 'fits' the service setting."
With the Christmas classics, the risk is low in December, but again, there is an 'asymptotic maximum' (at some stage, shoppers get sick of the tunes).
With no conclusive evidence in sight, it appears shoppers will need to tolerate seasonal schmaltz for a little while longer.
Dr Chris Baumann is Associate Professor at Macquarie Business School.