Governments could do more to encourage greater uptake of solar energy in Australian homes, particularly in rental properties and apartment buildings, says a Macquarie academic.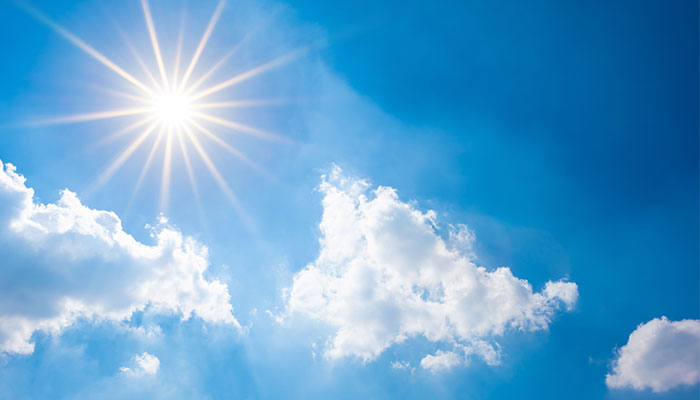 Savings from solar: Households can save up to $900 per year on their electricity bills, says Dr Rohan Best from Macquarie Business School.
Economist Dr Rohan Best says that subsidy schemes for solar panels are bringing them within reach of lower-income households, in contrast to earlier schemes that primarily benefited the wealthy.
But even though financial incentives have been broadened, Best believes there is room for improvement in encouraging more installation of solar panels – and that more should be done for renters in particular.
Why go solar?
"Solar uptake helps the environment. Our research indicates the national Small-scale Renewable Energy Scheme (SRES) may help to avoid carbon dioxide emissions at a cost which is comparable to the social cost of carbon," says Best, a lecturer in the Department of Economics at the Macquarie Business School. "This means that the amount of the subsidy is similar to estimates of the cost of the damage from carbon dioxide emissions, but noting that there is substantial variation in estimates.
The initial investment can be recouped relatively quickly.
"Other benefits include a reduction in dimensions of energy poverty. Solar panels can help to substantially lower the probability of households receiving a disconnection notice. Energy poverty includes households having difficulty keeping homes at healthy temperatures and paying energy bills.
"The investment cost of solar panels starts at around $3000 and increases substantially subject to the size and quality of the system. Electricity bill savings are quoted as between $300 and $900 per year, depending on the system installed, whether you opt for intelligent software to maximise efficiency, and household characteristics such as the amount of power you use and the time of day you draw power," Best says. "So the initial investment can be recouped relatively quickly."
So if that is the case, why doesn't everyone install solar?
Who has it?
Best and co-authors have studied the determinants behind solar uptake and have found there are various economic, social, geographic and demographic factors at play.
For instance, wealth is a more important driver than income towards solar uptake, with wealth constraints possibly being a key factor impeding solar investment in around 50 per cent of households, his research has found. And while bill stress is a key motivator, uptake is much lower for rented households and apartments. Environmental concerns appear to have provided some motivation but may not be a major factor.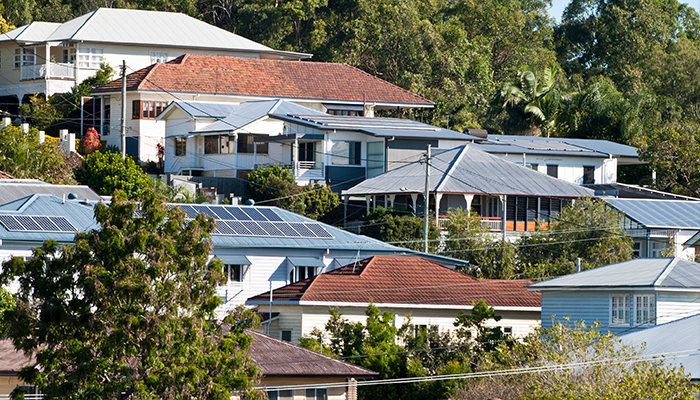 Urban sprawl: Solar panels are no longer the preserve of the rich as they become more affordable, says Best.
Best's research also shows that uptake is lower in capital cities than in regional areas. Uptake is also relatively low in some high-wealth capital city postcodes, although this could be explained by other factors.
"For example, these areas may also have more renters, more apartments, different age distributions, smaller dwellings, more trees and more heritage-listed houses. Solar uptake is also lower for older houses, while living at an address for a long time also seems to be a dissuading factor."
What are the subsidies and what more could be done?
The effect of wealth on solar uptake appears to be diminishing as solar panels become more affordable for a larger proportion of households, Best says. "Subsidy schemes have begun to target non-wealthy groups. For example, the ACT has a low-income solar scheme."
There are numerous state schemes and many financial incentives available, Best points out, including the SRES, which provides an upfront discount until 2030 that can be thousands of dollars, depending on a number of factors such as location.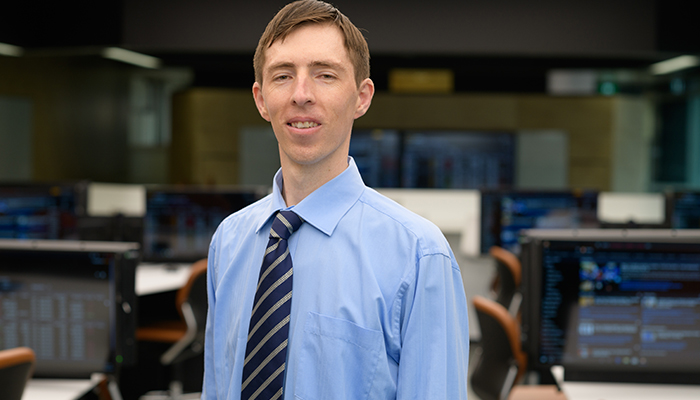 Reap the rewards: There are environmental as well as financial benefits for using installing solar panels on a property, Best explains.
"Dwellings in sunnier zones receive higher subsidies but this could be better targeted as some areas in the same zones have substantially different solar exposures.
"There is also scope to better target financial incentives that focus on the key constraints for renters and low-wealth households – rather than some current approaches that focus on low-income households – as well as apartment buildings."
What about renters?
Best says there are many alternatives for promoting solar uptake for renters that require different degrees of government involvement. The Victorian government, for instance, has a scheme that specifically targets rental properties.
"Governments could also encourage a market for solar leasing and state governments could consider regulatory changes to further encourage power purchase agreements for solar panels on rented rooftops," Best says.
"Private market approaches can also be helpful. Companies such as SunTenants can calculate fair amounts of extra rent for houses with solar panels, which could provide an incentive to install solar panels and generate a shared benefit between renters and landlords."
Dr Rohan Best is a lecturer in the Department of Economics at Macquarie Business School.