One in six Australians – or almost 17% per cent – has hearing loss, with the estimated affected proportion growing every year. But disruptive technology and mobile phones mean people now have access to cheaper and more desirable tools that promise not so much to improve their hearing but to enhance their lives.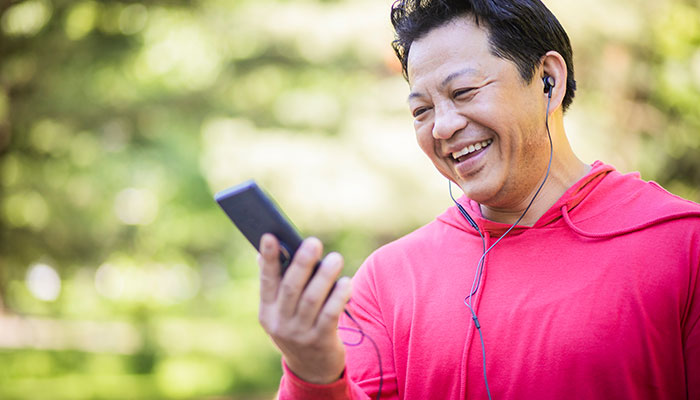 Dr Nicole Matthews has been researching hearing-related digital tools and the people who use them for the last two years.
Hearing and communication apps, and "hearables" – wearable technologies with environmental sensors – exist in the space between hearing aids and head phones, representing the intersection of two very different technologies.
On one side are hearing devices, traditionally expensive, medicalised and often under-utilised. "They have been seen as assistive technologies, requiring diagnosis and fitting by health professionals," said Dr Matthews. "Studies have shown that people experiencing hearing loss take between seven and ten years to invest in hearing aids, and even then, a lot of people don't use them – they end up stuck in bedroom drawers, for a variety of reasons."
How mobiles aid hearing
On the other side are mobile phones, which are mainstream technology, sought-after, blinged-up and accessorised, rarely left behind. They are everywhere, often teamed with highly-valued ear-buds. "We're interested in the question of what happens when these two technologies come together," Dr Matthews said. "How does this change peoples' ways of thinking about hearing and hearing technologies?"
Examples of popualr hearing and communication apps include:
Mimi Music, SonicCloud and EarMachine: these apps tweak audio to adapt to the user's audiological profile and environment,
SoundPrint: app that crowdsources information about the noise levels in restaurants and other venues
Macquarie University's Listen app for schools: measures and assesses the acoustic-friendliness of the teaching environment,
Sound Scouts, Tunity, Ava and more: other apps allow you to take a hearing test on your phone, change how you make, take and hear your phone calls, caption conversations and stream television audio to a phone – music videos are popular.
Dr Matthews became interested in this area eight years ago when searching for a cheap hearing aid after she lost much of the hearing in her right ear. Her research – which has involved exploring consumer reviews on online forums, talking to people about their experiences of phone-linked hearing aids and delving into the constantly-evolving apps – suggests there is less stigma associated with wearing hearing aids in an era of hearables. She gives the example of one interviewee who reported that her teenage nephew was envious because she could use Bluetooth to stream music straight to her phone -linked hearing aids.
Hearing apps are increasingly marketed for children on the autism spectrum, people with tinnitus and anyone who struggles to hear conversations in noisy places.
The way we talk about hearing has often focused on deficits and losses – the language of "hearing impairment", for instance. But Dr Matthews has found that the marketing of hearables and hearing apps tends to stress enhancement and pleasure. "Instead of talking about loss or disablement, these start-ups emphasise the way these new technologies respond to your unique hearing profile and help you enjoy music, feel younger or have more fun in social situations."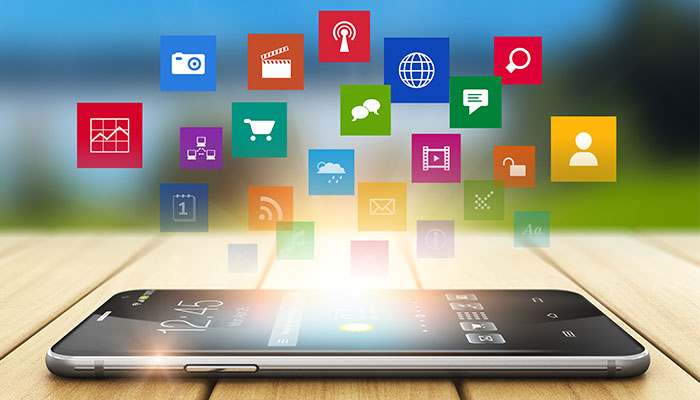 Her research also indicates shown that the apps have an impact beyond those who would describe themselves as deaf or hard of hearing. "Hearing apps and hearables are increasingly marketed for children on the autism spectrum, people with tinnitus and anyone who struggles to hear conversations in noisy places," she said.
The new technology is also disrupting education, government and health services, particularly audiology. Ultimately, Dr Matthews believes it reminds us all of the range of strategies we can use to enhance communication, and she cautions against viewing technology as a magic bullet to sort out issues of access and marginalisation faced by deaf or hard of hearing people.
"Technological change by itself doesn't always lead to greater accessibility," she said.
"These new hearing apps show how important it is that businesses and organisations including universities put time and thought into making environments and information accessible. As a teacher, for instance, I need to make sure all the videos I use are captioned. We shouldn't be putting the burden of getting our message across on deaf and hard of hearing people – we all need to take responsibility for accessibility."
Dr Nicole Matthews is a Senior Lecturer in the Department of Media, Music, Communication and Cultural Studies.
Now out in paperback: Nicole Matthews and Naomi Sunderland (2017) Digital Storytelling in Health and Social Policy, Routledge