This year marks the 200th anniversary of one of the most famous novels in history: Mary Shelley's Frankenstein.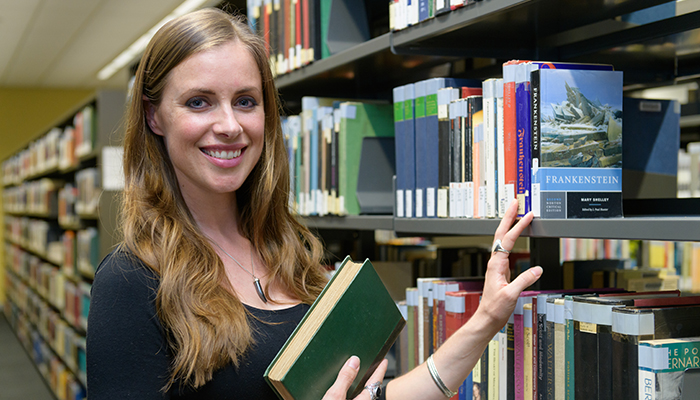 Parts of Mary Shelley's personal life are just as horrifying as her Gothic novel, explains Dr Kirstin Mills.
Even if we haven't read it, most of us are familiar with the story of the hideous creature assembled from grave-robbed bodies, scientifically brought to life to wreak death and destruction upon its creator. The macabre horror of this central concept was initially met with a mingled fascination and disgust that has only fuelled the novel's vast cultural impact over the last 200 years.
Today we invoke the name Frankenstein for everything from politics to the perceived dangers of scientific pursuit, fearing the monster arising from genetic modification and cybernetic technologies. Most remarkable about this vast cultural impact is the fact that Mary Shelley was only 18 years-old when she first penned what she called her "hideous progeny".
So great is Frankenstein's legacy that this anniversary will be celebrated globally during an entire week dubbed "Frankenweek" from 24-31 October, with celebrations, conferences, talks and events culminating in "Frankenreads" - an international assemblage of live readings of the novel, organised by the Keats-Shelley Association of America.
The fact that Frankenreads coincides with Halloween on 31 October is particularly apt. Not only is Frankenstein one of the most iconic tales of Gothic Horror but the circumstances surrounding the novel's creation and the real life of Shelley were themselves strangely spooky and macabre.
To celebrate Frankenweek, here are five of the spookiest facts surrounding Mary Shelley's monstrous brainchild: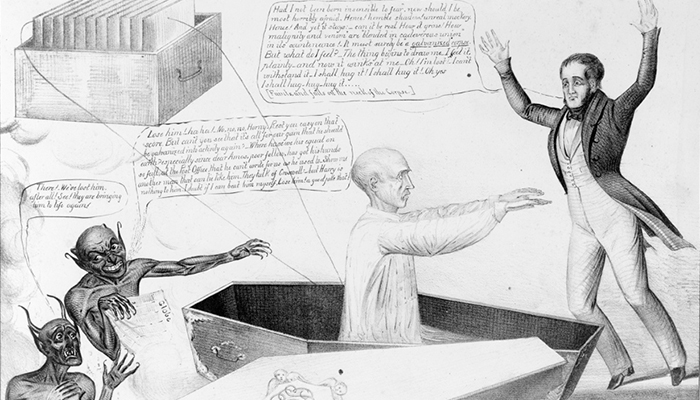 A galvanised corpse: Shelley was intrigued by the use of electricity to animate limbs.
1. The novel's premise of reanimating corpses was very real and a hot topic at the time.
Scientific, philosophical and moral debates raged over genuine scientific experiments that applied electricity to dead matter in the hope of reanimating its life force. Called Galvanism, some of these experiments were even conducted in theatres as a mixed scientific and theatrical spectacle.
One of the most famous demonstrations involved reanimating the corpse of an executed murderer, whose limbs twitched and eye horridly opened in uncanny resemblance to Shelley's later monster.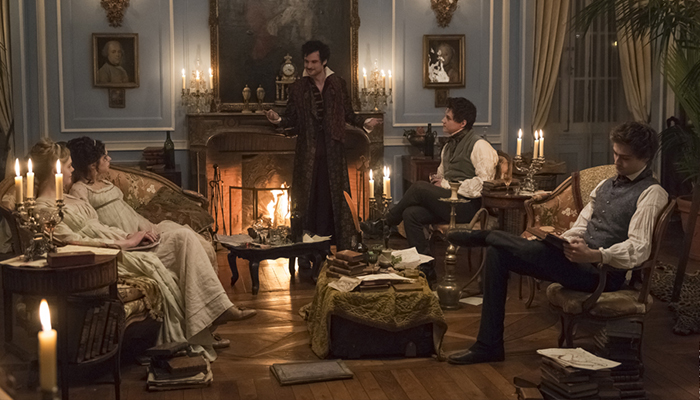 Ghostly tales: Chilling stories were shared between Shelley and her literary peers - as depicted in this scene from the movie Mary Shelley (2017).
2. Shelley was fascinated by ghosts, and Frankenstein emerged from a midnight ghost-story-telling competition held in a storm-lashed lakeside villa.
Gothic tales of ghosts and the supernatural were immensely popular during the 19th Century and many people enjoyed debating the potential reality of the supernatural world.
Though everyone remembers the monster, Frankenstein is haunted by ghosts that mirror Shelley's own sense, expressed in her journals, of the spirits of departed loved ones hovering near.
One stormy night, a competition was held between Shelley, the poets Percy Bysshe Shelley and Lord Byron, and the physician John Polidori to see who could come up with the most terrifying ghost story. Frankenstein is the most legendary tale to emerge from this competition but Polidori's story The Vampyre went on to influence its more famous cousin, Dracula.
Dark dreams: The Nightmare shows a woman fast asleep with a demon crouched on her chest.
3. Frankenstein was inspired by a real nightmare.
While trying to think of a spooky tale for this competition, immersed in conversations about Galvanism, Shelley dreamed of a hideous corpse brought to life, which rose to peer through the bed curtains.
A popular fear at the time was that nightmares were caused by demonic forces that possessed the dreamer during sleep, an idea famously depicted in Henry Fuseli's painting The Nightmare.
Shelley's mother had been entangled with Fuseli (and even proposed a ménage à trois to his wife), and Shelley deliberately drew on this painting in her novel, sprawling Elizabeth Lavenza's murdered body across a bed like Fuseli's demonically-possessed dreamer.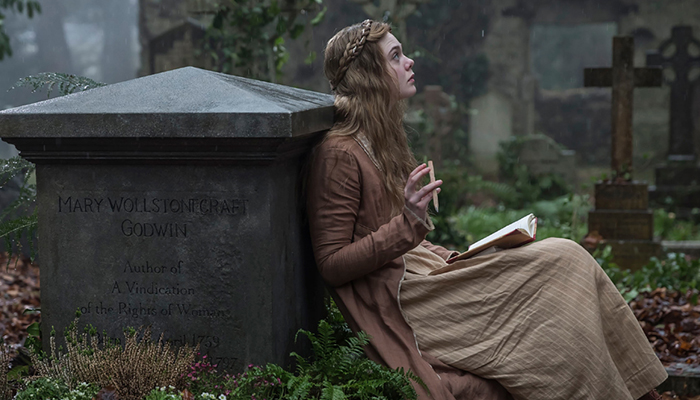 Resting place: Shelley's mother Mary Wollstonecraft was buried at St Pancras Old Church, London.
4. Shelley learned to write her name by tracing the letters on her mother's headstone.
Shelley's mother, the famous feminist philosopher Mary Wollstonecraft, died only 10 days after Shelley's birth, which she would feel partly responsible for.
As a child Shelley spent many hours at her mother's grave to feel close to her and it even became the site where she would secretly meet with her future husband Percy Shelley (who was already unhappily married). It was here that they declared their love to one another - and even first consummated their relationship.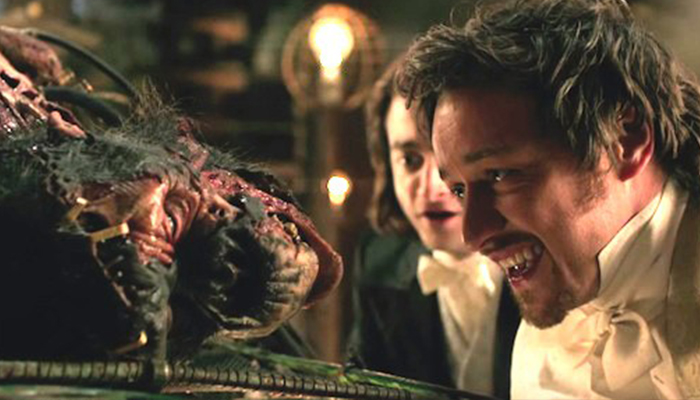 Popular culture: There have been many Frankenstein-themed movies over the years, including Victor Frankenstein (2015) starring James McAvoy and Daniel Radcliffe.
5. Death occurs repeatedly in Frankenstein but it also haunted Mary Shelley's life.
After the early loss of her mother, Shelley's own journey through motherhood was marred by tragedy. She almost died after a miscarriage, her firstborn died only days after premature birth, and all but one of her children would also die in their infancy.
Her half-sister Fanny took her own life, followed shortly by Percy's first wife.
To top it all off, Percy himself was suddenly drowned after only eight years with Shelley. He was cremated on the beach where his body washed up but what was thought to be his calcified heart was rescued from the flames.
Shelley kept it with her until she died in 1851, after which it was found wrapped in a page of Percy's poetry.