Holiday weekends typically see hundreds of thousands of motorists crowd onto roads across the country — and into fuel stations, where petrol prices tend to rise.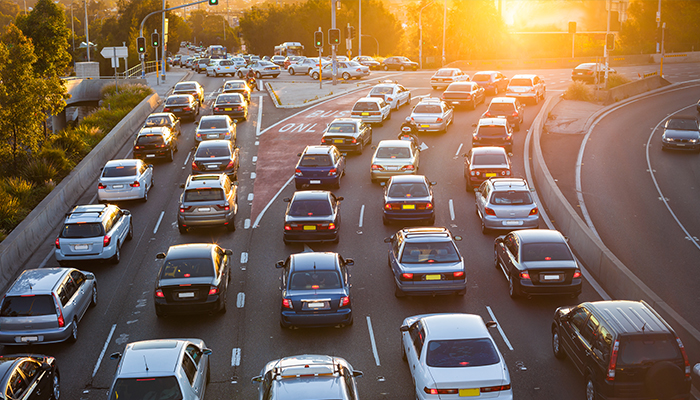 Fuelled by profit: People going away for the Australia Day long weekend may notice petrol prices increase, says Dr De Mello.
But why don't prices seem to reflect movements in the cost of crude oil? And how do you pick the cheapest place to fill up?
The global benchmark, Brent Crude Oil price is currently at USD $62 per barrel, after peaking at USD $85 per barrel around October last year. After renewed sanctions against Iran took effect in November and with relations between North and South Korea improving, prices are staying low for now, says Dr Lurion De Mello.
"The good news is that while there will be a bit of price fluctuation, especially around a long weekend, currently we are in a low price environment so motorists shouldn't be worried at all about high fuel prices."
There are many other local factors that affect price fluctuations and are totally out of consumers' control
Petrol analysts call the phenomenon the 'rocket and feather' approach. "Petrol prices shoot up like a rocket when crude oil prices increase and that's because retailers worry that their margins are going to suffer," says Dr De Mello.
But prices come down slowly — like a feather — when crude oil prices drop. "Retailers are trying to buffer themselves from other prices changes," he explains.
Fuel prices are also affected by fluctuations in currency markets and specifically the Australian dollar exchange rate. Since BP, Caltex and Shell shut down local refineries, Australia depends on refineries in Singapore, Malaysia and South Korea.
In Australia, petrol prices are made up of 50 per cent of the cost of the petrol and import costs, 35 per cent Australian government tax and a margin for the retailer — which is affected by competition — of about 15 per cent, Dr De Mello says.
He recommends motorists in NSW use the government's fuelcheck.nsw.gov.au app which tells you where the cheapest petrol is available near you. "Not many people know about it but I use it all the time and it's really effective," he says.
There are many other local factors that affect price fluctuations and are totally out of consumers' control. Retailers have several strategies to attract customers, other than just petrol, Dr De Mello says. People buy where they can get more Frequent Flyer points; others for services such as mini-marts or car washes.
"In some affluent suburbs such as Mosman, Manly or the Eastern suburbs, retailers can keep their prices high and consumers are not price sensitive," he says. "They are what we call in economics 'price inelastic', the petrol station is conveniently located and they'll keep on buying from them no matter what."
Dr De Mello says that more research needs to be done on how some petrol stations, especially independent retailers, can continue to keep their prices down and still survive.
Dr Lurion De Mello is a Senior Lecturer in the Department of Applied Finance at Macquarie University.