Many of us have known a 'Johnno', 'Tiny' or even a 'Shazza' in our lives. We even have a 'ScoMo' leading the country. Nicknames are a common part of the Australian cultural and social landscape after all.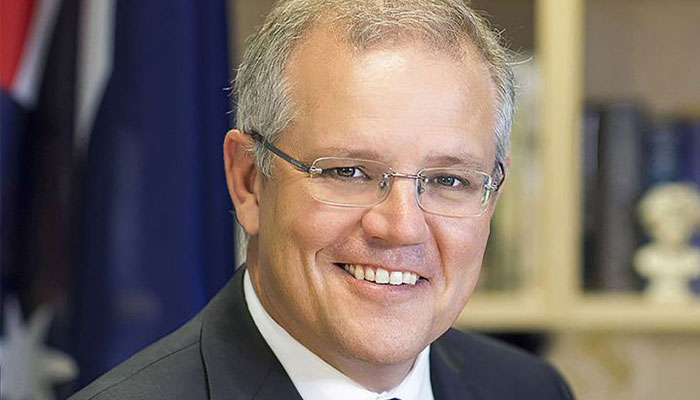 What's in a name? Prime Minister Scott Morrison has become well-known for his 'ScoMo' nickname.
But while they are often a sign of acceptance and inclusion, some nicknames can be derogatory, cruel and used as a tool of control or belittlement.
Professor Lucy Taksa from Macquarie University's Business School says the majority of nicknames do involve wry humour and identity and are part of the Australian culture. They often transcend into the wider population, especially in the fields of politics, business and sport.
The ScoMo nickname was adopted in order to broaden Morrison's appeal, especially among younger voters. However, following Australia's bushfire disaster, he has been labelled with a new moniker, 'Smoko'.
"This is an unappealing and even derogatory nickname for a prime minister who has been viewed as being derelict as a leader during Australia's recent fire emergency. The double entendre of 'smoko' should also not be lost on us in Australia and New Zealand where the term refers to a short rest break and highlights the local and international disapproval surrounding his unannounced holiday to Hawaii while fires ravaged the continent," Taksa says.
She says being disparaging towards those in power and authority for perceived bad behaviour is not new. Many politicians have had such nicknames including Robert Menzies or 'Pig Iron Bob' as he was nicknamed during the Dalfram political/industrial dispute in Port Kembla in 1938, which opposed Menzies' decision to export pig iron to Japan in the lead up to World War Two when Menzies was Attorney General and Minister for Industry.
"Nicknames such as these, including 'Scotty from Marketing', demonstrate that derogatory nicknames reflect the ideals of the community in which they are uttered and a popular effort to regulate what the community perceives as inappropriate, and even bad behaviour."
Reg Withers, a former Fraser government minister, was known as 'The Toecutter' for his tough approach in the party room and for his role in the 1975 constitutional crisis. 'Chainsaw' Al Dunlap, a US executive once employed by Australian billionaire Kerry Packer, adopted a ruthless cost-cutting approach to business. And the quietly spoken former Test cricketer, Ashley Mallett, was ironically known as 'Rowdy' for his quiet disposition.
Nicknames in the workplace
Taksa, who has written extensively on workplace relations issues, says nicknames not only seek to subvert power structures between workers and their managers but can also be used among workers to convey views and expectations.
Nicknames convey impressions, expectations and assessments about the performance of fellow workers and managers.
"In other words, nicknaming involves actions taken by individuals and groups to develop a language that constructs identities and relationships," Taksa says.
Derogatory nicknames may also be used to exert social control or to express social solidarity among workers.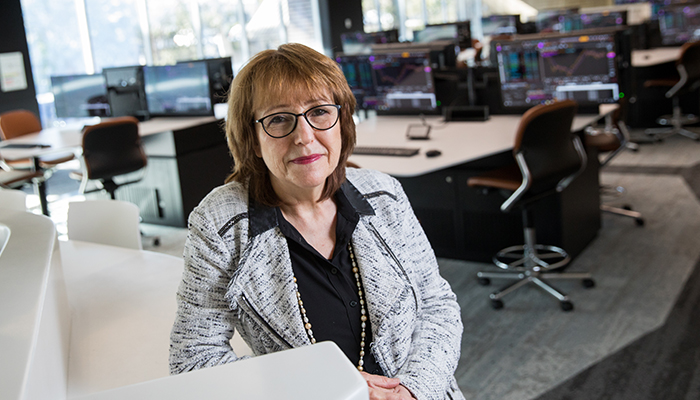 Word of warning: Nicknames in the workplace can be used to create an 'us v them' environment, says Taska.
"Nicknames convey impressions, expectations and assessments about the performance of fellow workers and managers, and in doing so, they provide social tools that can be used to keep co-workers in line," she says.
While nicknames are often tied to camaraderie in the workplace, they are sometimes disparaging. Derogatory nicknames are powerful regulators of behaviour and an effective mechanism of social control "because they demand conformity to the cultural ideals that define the community in which they are uttered".
Some labels can provide an indication of the attitudes workers have about their colleagues and the way they can be used as a tool to influence the behaviour of others by "condoning and/or shaming those who conform to, or defy, informal rules".
For instance, at the old Eveleigh Railway Workshops in Sydney, one worker who had a reputation for dragging his feet was called 'Speed', while another who always complained about having a 'tonne of work was labelled "Tunna".
"Although these nicknames are clearly born from local experiences and events, they share common themes across time and place," Taksa says.
Us v Them
Nicknames serve another purpose and that is to help distinguish insiders from outsiders and enhance a work group's sense of identity and unity.
"The nicknames workers give each other and supervisors provide a means for them to share views about the behaviours of co-workers and individual managers while also reinforcing the distinction between 'us and them'," Taksa says.
Nicknaming operates as a tool of insider communication as workers construct identities to bond with each other and to enforce informal rules of behaviour.
When used in a derogatory form towards an employer, nicknames allow employees "to address the tensions and conflicts arising from formal organisational practices, rules, managerial imperatives and workplace relations". They are often used to highlight the distance between management and the workforce.
Humour has a key role to play as it is typically used to control the tension in social relationships and addresses conflict situations by acting as a circuit breaker.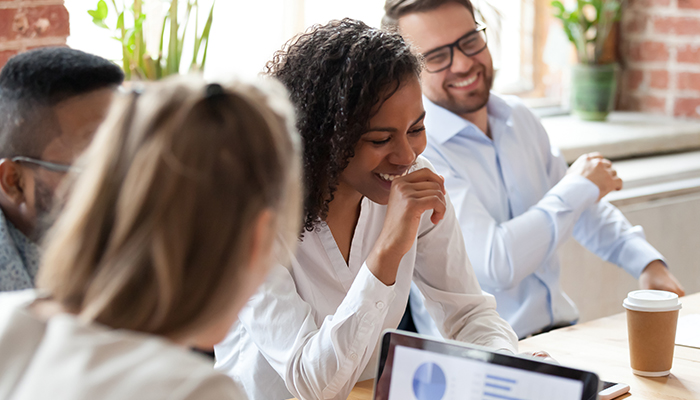 Lighthearted fun?: Not all nicknames cause trouble, says Taksa - the majority do involve wry humour and identity.
In one food production factory, two individual managers were labelled "The Shadow" and "The Helium Balloon" due to the workers' experience of only seeing the manager's shadow passing by, or the sudden departure of a manager like a balloon that flies away and disappears with a 'whoosh'.
Taksa says through this process, nicknaming operates as a tool of insider communication as workers construct identities to bond with each other and to enforce informal rules of behaviour.
Professor Lucy Taksa is Co-Director of the Centre for Workforce Futures at Macquarie University's Business School. The Australian Financial Review named her as one of the 100 Women of Influence for 2019.
This article was first published on September 24, 2019 and updated January 23, 2020.