Special work events, extended family gatherings, end-of-year catch-ups, deadlines and school celebrations... there's no doubt that Christmas is a busy time of year, lending itself to fun… as well as fatigue.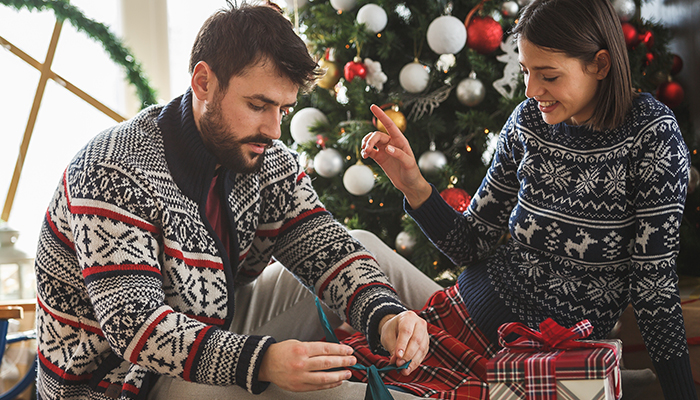 'Tis the season to be jolly: Many of us associate the Christmas season as a time of joy but it isn't always a happy time of year for everyone, as Titov explains.
But there is a raft of practical and psychological approaches that can be implemented now to help alleviate stress during the festive season, particularly for those who suffer from mental-health challenges such as depression and anxiety.
As Professor Titov says, it all centres around a key piece of advice: keep it simple.
"First up, we must acknowledge that the festive season can be difficult at the best of times. Most of us are already tired and we can have anticipatory anxiety of what we know is going to be a busy time," he says. "But that compounds for people who have underlying problems managing their mental health."
His advice is to stop, gather or clear your thoughts, and make a plan.
Practical tips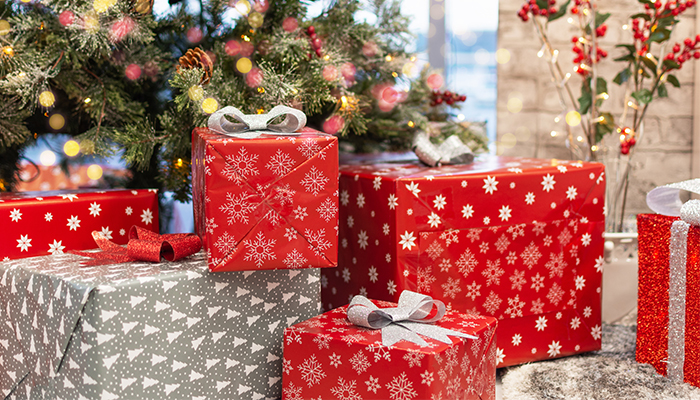 Guide to gifting: If you struggle with knowing how much to spend on Christmas presents, avoid splurging by making a budget which you can stick to, advises Titov.
● Think of Christmas as not just a few days around the 25th of December, but a number of weeks extending through to January 2nd or 3rd. Titov suggests marking that date in your calendar and working backwards, diarising the events you've been invited to.
● Then decide on your priorities, and if the number of events looks overwhelming, postpone what you can until later in the festive season.
"The main point here is to create breathing space, in your diary and in your head. This is a practical tool. This means reflecting on your priorities; for some of us it's kids or family or elderly relatives or neighbours. Keep these appointments and everything else will fall into line," says Titov.
● Try to schedule in three early nights' sleep every week.
"Because, as we know, sleep solves most things. The temptation is to cram everything in every night, which leads us to get more fatigued; then we don't make good decisions, we don't enjoy ourselves, and no one is happy," he says.
● Make a budget and stick to it. We all know the stress of overspending or worrying about money. Decide on a budget early and work to it.
Thoughtful tips
● Remind yourself to keep everything in perspective.
● Remember you can't please everyone.
"Sometimes we have to be able to say no. This is easier once you have decided what your priorities are, then you can be OK about saying no, or postponing a catch-up until a quieter time," says Titov.
● Remember to have fun
"The festive season is a bit silly and fun. We sometimes need to remind ourselves of that. It helps to prioritise spending time with people we love, taking time out, and being grateful for what we have. It's ok to enjoy simple things; that's more important than rushing," he says.
Tips for approaching a Christmas event you may be anxious about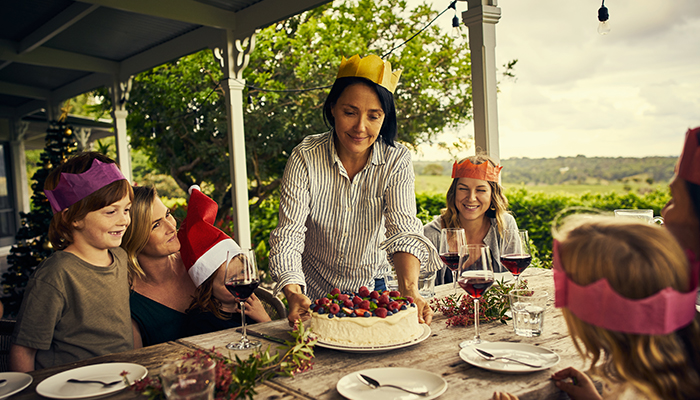 Festive fun?: Socialising over Christmas can feel overwhelming at times and some people may want to only attend an event briefly, says Titov.
Ask yourself:
● Do I need to attend?
● What outcome do I want from the event?
● How do I make that outcome happen?
"We strongly encourage people to make a game plan for events they may feel anxious about. For example, if you don't want to go, you can defer a catch up until later in the season. Or, you can attend for a shorter period of time. If you usually host an event at your home, you can decide to have it somewhere else. You have to remind yourself that it's OK to say no."
For those with social anxiety, he suggests:
● Getting to the event earlier
● Arriving with a friend
● Pre-planning conversation starters, such as current or sporting events.
"Ask people questions about themselves, this rarely fails," he says.
Tips for dealing with difficult people
Useful techniques to deescalate and contain a situation:
● A guilt-tripping parent: take control of the conversation by changing the topic.
● An ex-partner who picks a fight: say you're happy to talk, but this is not the right place or time.
"If you think there may be unpleasantness or interpersonal conflict, decide now how you want to act, in a way that maintains your dignity and integrity. Plan who you are going to be, and play by your rules.
If you're experiencing loneliness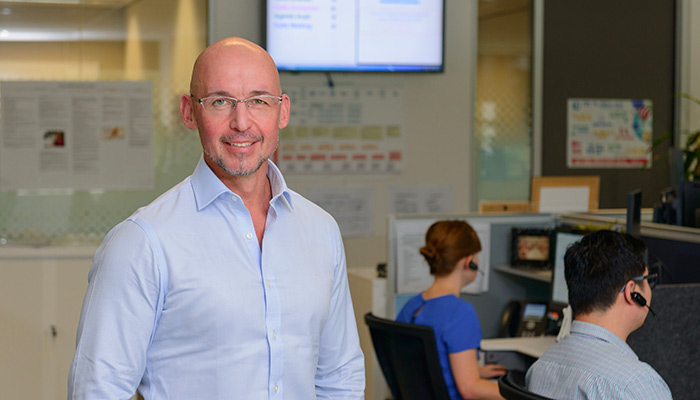 Professor Nick Titov is the Director of MindSpot, a Macquarie-supported free, online and telephone service for adults troubled by symptoms of anxiety or depression.
● Try and do something that's stimulating and challenging, so you have a sense of satisfaction through the festive period.
"We strongly encourage you to plan something nice for yourself every day, be it a hobby, something you want to learn about, or volunteering. The important thing is to have a sense of purpose every day," he says.
What's the point of the festive season?
"Overall, the last point is to have fun and spend time with people we love. People who have had difficult previous festive seasons should know it doesn't need to be the same this year. If something hasn't worked in the past, make a change and try something different. You might be surprised."
MindSpot is a free, digital mental health service that provides assessment and treatment courses. Each year MindSpot helps more than 25,000 Australian adults who are experiencing difficulties with anxiety, stress, depression and low mood.