Advertising and social media are influencing non-smokers and teenagers to take up vaping, according to new Macquarie University research, prompting calls for restrictions on vaping ads.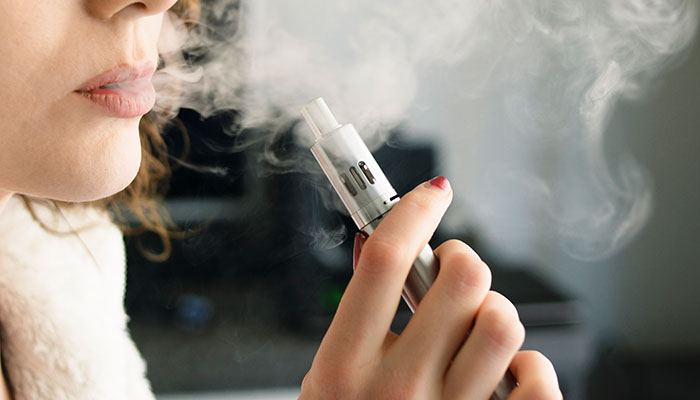 Researchers from the Australian Institute of Health Innovation at Macquarie University reviewed 43 studies involving 27,303 people.
"We found that people who started vaping were motivated not only by advertising and social connections but also by perceived social norms," says Dr Liliana Laranjo, a co-author of the research published in the American Journal of Preventive Medicine last week.
She says that several studies showed that participants perceived vaping to be more widespread and more acceptable than it actually is. "Social media is likely to play a role in altering people's perceptions of social norms," she explains.
"There seems to be considerable uptake of vaping by non-smokers, which is concerning," says Laranjo, adding that further research is needed.
Social media celebrities wield huge power on sites like YouTube and Instagram, with some popular 'influencers' having more than 100 million followers. "With social media, everyone is exposed to vaping through covert advertising such as influencers."
Conflicts of interest is under-reported
Laranjo says that it was surprising how many studies about the effectiveness of advertising on vaping recruited non-smokers. "Very few studies were focused on what the main purpose of e-cigarettes is supposed to be, which is smoking cessation," she says.
While only two studies reported conflicts of interest, Laranjo says that uncovering the relationships between researchers and the vaping or tobacco industries is almost impossible. "Conflicts of interest are generally underreported," she says.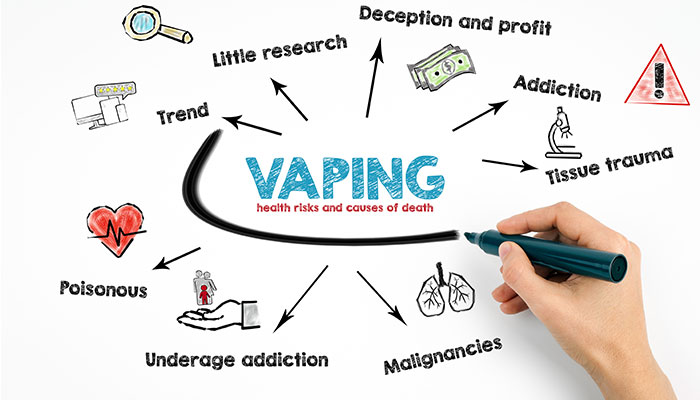 Vaping advertising is also far less regulated and appears to use a large proportion of social media influencer placement.
"It is very hard to figure out whether the vaping companies are paying for placements, and who they are paying to do this hidden advertising," says Laranjo, who says YouTube videos about vaping have been viewed hundreds of millions of times.
Campaign to de-regulate vaping could impact non-smokers and teens
A small group of lobbyists are running a concerted campaign to soften Australia's strict regulations around vaping, which ban nicotine in vaping fluids without a doctor's prescription.
Tobacco company Philip Morris has also lobbied Australian politicians and governments to overturn the current laws.
Vaping proponents claim that smoking nicotine in a fluid (usually a mix of propylene glycol and/or vegetable glycerine) can help smokers quit tobacco.
"The studies we looked at don't distinguish between non-nicotine vaping and other vaping, as most of them are from the US where the availability of nicotine vaping is products is not restricted the way it is in Australia," Laranjo says.
If regulations change … then this could lead to a new generation of addiction in Australia."
However one study showed that many non-nicotine vaping fluids contained traces of nicotine, Laranjo says.
She says we should be very concerned about the push to reduce regulations.
"If regulations change, and it becomes legal to buy nicotine liquids in Australia, then this could lead to a new generation of addiction," she adds.
In Australia, e-cigarettes and non-nicotine 'juices' can be legally purchased by people over 18 and include flavours like fruit and chocolate.
Despite the age limit, the 2017 Australian Secondary Students' Alcohol and Drug Survey found that about 13 per cent of high school students had tried vaping. 48 per cent of these students had never smoked a tobacco cigarette, and the survey also showed that students who tried e-cigarettes were more likely to later try tobacco cigarettes.
Call for more regulations around vape advertising
Samia Amin is a PhD student with the Australian Institute of Health Innovation Macquarie University and led the review. She notes this is the first review to show how advertising might increase the uptake of vaping products among young people and non-smokers.
"We are at a critical point. Australia could experience what has happened in other countries with a dramatic and dangerous uptake of e-cigarettes among young people who have never used conventional cigarettes," Amin says.
It is no longer easy to tell the difference between advertising, health information, and recommendations from the people we trust or admire.
Co-author Adam Dunn, also with the Australian Institute of Health Innovation, said that social media blurs the lines between advertising and societal influence.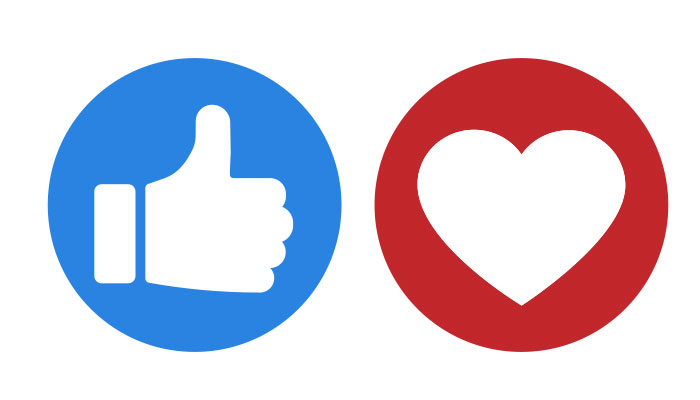 This is particularly problematic if people reach out to social media to get information about vaping and aren't aware that they are being targeted by advertisers, he adds.
"It is no longer easy to tell the difference between advertising, health information, and recommendations from the people we trust or admire," he said.
Amin recommends that policymakers continue to impose sale and import restrictions, and also take heed of regulations on the marketing of alcoholic beverages to young people, as these could be applied to e-cigarette product.
In the United States, seven people have died from vaping and a further 530 cases of lung injury have been reported. Some US states have restricted or banned the sale of e-cigarette products and limit how they can be marketed, and similar crackdowns are taking place across several other countries.
Dr Liliana Laranjo is a research fellow in the Australian Institute of Health Innovation at the Centre for Health Informatics.