There's a side of cancer research and treatment that is not well known and is unlikely to be celebrated on this World Cancer Day. Yet it will cost the Australian health system millions of dollars and cause people heartache and sometimes harm.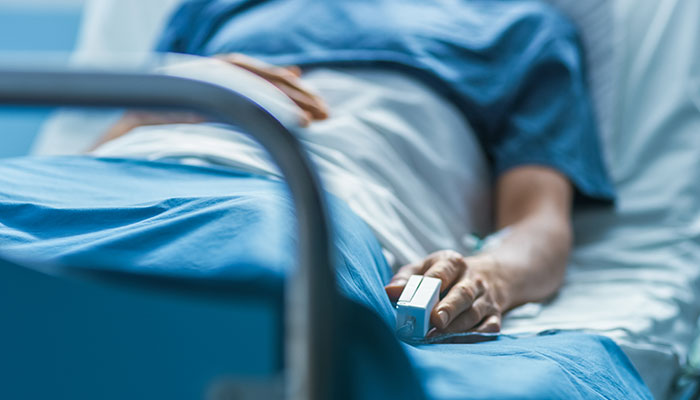 Less suffering: Professor Jeffrey Braithwaite suggests some people with benign early-stage cancers shouldn't be labelled as 'cancer patients' to help reduce their anxiety and suffering as well as free up scarce health care resources.
First the good things. People are receiving great treatment and surviving most forms of cancer in Australia better than at any time in history. Science, oncology practice, diagnosis, big pharma and new treatments have combined in fantastic ways to create more people living well with cancer or being in remission than we ever dreamt possible only a few decades ago.
On the flip side, these advances in practice and technology now mean that more people are being diagnosed with cancer in the extremely early stages and being administered treatment.
Quite rightly the health system, armed with all those tests, drugs and treatments, is moved to ensure that people are cared for.
But what if we've overreached?
Not all cancer is the same
Not everyone with cancer requires treatment as some cancers are neither fast moving nor invasive. In these cases, the treatment can be worse than the disease.
Surgery, radiotherapy and chemotherapy all have side-effects. Anyone who has undergone these or supported a loved one will know they can come at a high physical and emotional cost. They are also expensive for the patient, in terms of bills and time off work, and to the health system.
This provision of treatment that is at best unnecessary and at worst harmful, is happening more than we think. And it is contentious. No-one wants to think about denying or delaying a person treatment if they have been told by their doctor they have cancer.
As a researcher of the systems and processes that go on behind the scenes in hospitals, at the patient bedside and within the community to make our health system one of the best in the world, I also see where patient care can sometimes go wrong, even with the best intentions.
This provision of treatment that is at best unnecessary and at worst harmful, is happening more than we think.
Research published only last week estimated that more than 11,000 women and 24,000 men were diagnosed with a cancer that would not have caused them harm. Any treatment they received, would have been unnecessary, potentially expensive and possibly traumatic.
The culprits are overdiagnosis and overtreatment.
Overdiagnosis is when cancer is detected, but that disease would never have made the person unwell or shortened their expected lifespan or reduced their quality of life.
Overtreatment is when someone is provided care (and must endure the after-effects) but if left untreated, would not have suffered any health issues.
Prostate cancer provides an unsettling illustration. Research led by Professor Paul Glasziou from Bond University and the NHMRC Partnership Centre for Health System Sustainability, showed that two out of every five men given a diagnosis of prostate cancer last year would have been classified as being overdiagnosed. Some of them would have started unnecessary treatment carrying the risk of impotence and incontinence.
So not all diagnoses are necessary and not all treatments ae equal. Ultimately, the more we can keep people out of hospital the better.
The way forward? Make sure we don't over-detect early stage cancers and treat people unnecessarily. With screening and diagnostic tests now so refined we simply can't avoid detecting slow moving, non-aggressive cancers – the challenge is to marry that with an assessment of how likely they are to have any impact on the patient's quality of life.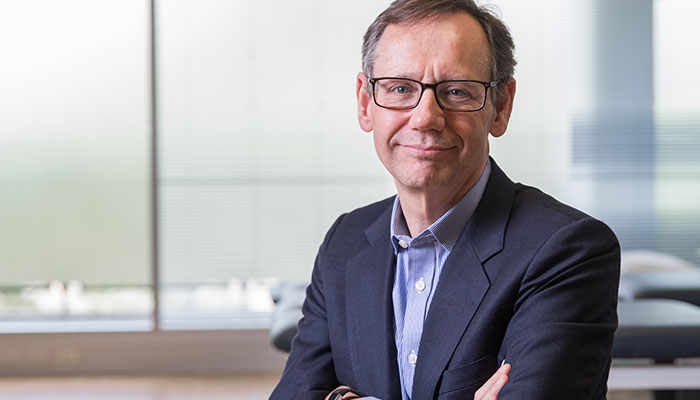 Monitor and manage: rather than over-treat, health innovator Professor Jeffrey Braithwaite (pictured) believes the way forward for people with non-aggressive early stage cancer may be to do nothing.
It might sound radical, but should we be labelling people in this category as "cancer patients" or would a better approach be to take the conservative route? Could we instead closely monitor people who may have a biological marker, but they do not have cancer requiring treatment, encouraging them to get on with their lives? This would free up scarce healthcare resources and be a better lifestyle for patients who would worry and suffer less.
It is surely a credit to the remarkable women and men of the medical profession, including clinicians and researchers, that we have reached the point where we are debating the provision of too much care.
Jeffrey Braithwaite is Professor and Director, Australian Institute of Health Innovation, Macquarie University, and chief investigator, NHMRC Partnership Centre for Health System Sustainability.