The year is 2050 and you're craving a burger and 'shake. You head down to your local takeaway to survey the menu, which looks something like this: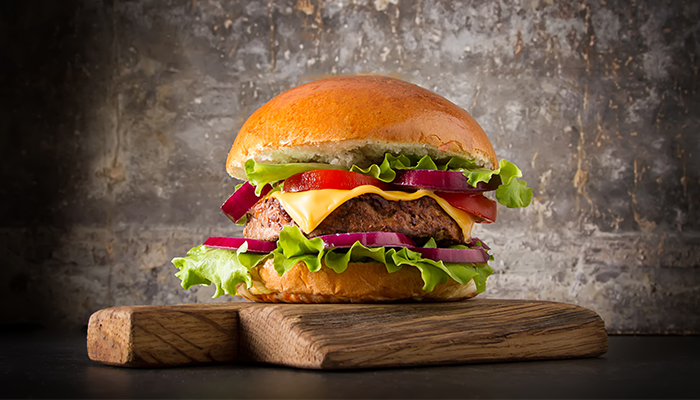 Burgers
The Planet Burger: an organic, climate-friendly certified and ethical beef burger $10
The Solar Burger: a climate-friendly beef burger $9
The Real Burger: a beef-as-we-know-it burger $8
The Beyond Burger: a plant-based beef-lookalike burger -$6
The Cricket Burger: not the sport… the insect $6
The Unreal Burger: a burger made of 'artificial' meat $5
Shakes
The Cow Shake: a-milk-as-we-know-it shake $5
The Flora Shake: a plant-based-milk shake $3
The Unreal Shake: an artificial-milk shake $3
It's an imagined scenario but according to Associate Professor Andrew McGregor of the Department of Geography and Planning, these types of 'beef' and 'milk' choices - as well as price differentials - are likely to be in our food future. And all are now in development.
They are the mooted solutions to the criticisms directed at current forms of cattle production.
"The scale of animal production is a significant problem," says Associate Professor McGregor. "One-third of the world's non-ice landmass is devoted to livestock production, which contributes to climate change, deforestation, biodiversity loss, high water demands, the pollution of rivers, and land degradation. The intensification of production, with more and more animals on smaller pieces of land, also leads to animal welfare issues."
Small scale farms
Each type of beef in this future has a unique means of production, says McGregor.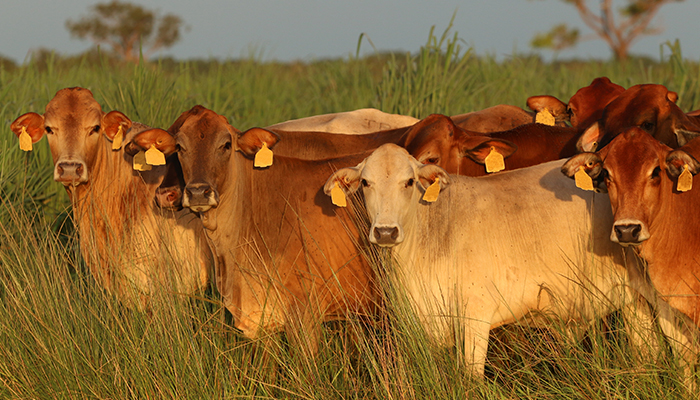 Faking it: Meat grown in a lab uses cattle cells which, in theory, means one animal could produce all the world's beef.
The Planet Burger, an organic climate-friendly certified, ethical beef burger, would come from farmers who undertake regenerative agriculture, where cattle convert carbon from the atmosphere into the soil by trampling organic matter into the earth. These cattle would be raised in regulated and certified small-scale farms.
The Solar Burger, one step below the Planet Burger, would have a form of climate-friendly certification, most likely linked to the use of vaccines or feed supplements that reduce the methane they emit through burps.
The Real Burger, produced using the current farming method, is likely to become more costly, comparatively. "Because there is likely to be some kind of economic cost or financial incentive linked to reducing cattle methane emissions," he says.
The Beyond Burger is a plant-based beef look-and-taste alike product that is already in many burger chains and supermarket shelves in Australia.
The Cricket Burger would be part of the trend to utilise insects as a food and protein source.
The Unreal Burger would be meat that is grown in a laboratory. "It uses cattle cells that are grown in a medium to produce artificial meat. It's animal-sourced and in this scenario, one animal can theoretically produce all the beef in the world," he says.
More efficient cattle
The point, he says, is that in the future, we will be able to express our environmental, ethical and taste preferences more specifically than we can now.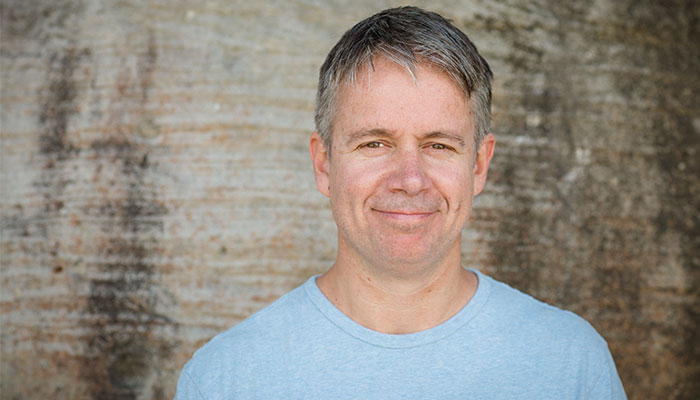 Winning combination: Andrew McGregor says artificial meat producers are looking for ways to make products which are affordable and ethical. Image credit: Derek Stalley Photography.
When asked which of these beef-producing scenarios will become mainstream, Professor McGregor nominates two frontrunners.
"There's a race among companies to develop artificial, or cellular, meat," he says. "Artificial meat is some way off however, partly because no one has yet found an affordable, reliable, and ethical medium to grow the cells in. Once this is done, it must then overcome regulatory hurdles and food approval processes before it hits the shelves."
Low-impact plant and insect-based alternatives will also continue to grow in quality and popularity.
The other contender - as outlined in the paper he co-authored with Donna Houston, Cattle in the Anthropocene: Four Propositions, is the development of more 'efficient' cattle, who don't produce high levels of methane.
Different companies are testing vaccines, types of feed, as well as feed supplements, with the aim of significantly reducing emissions.
"As both these approaches are reliant on future scientific and technological breakthroughs, many Australians are instead choosing to reduce their beef consumption," says McGregor. "This is the most immediate and effective way of reducing emissions and means that plant and insect-based alternatives will also continue to grow in quality and popularity."
He says that the winner in the race to produce the beef of the future will be the method that causes the least disruption; so people have continued access to tasty, nutritious food, and there are ongoing opportunities and support for farmers.
Andrew McGregor is a human geographer who studies human-environment interactions in Australia and Southeast Asia. His current work explores innovative ways of mitigating greenhouse gas emissions from food and forests.