Four years ago, Jessica Dean weighed 184 kilograms. After gastric sleeve surgery - when a portion of her stomach was removed - she lost more than half her body weight but her skin sagged severely. When she investigated surgery, she was told she'd have to pay more than $50,000 on top of her private insurance.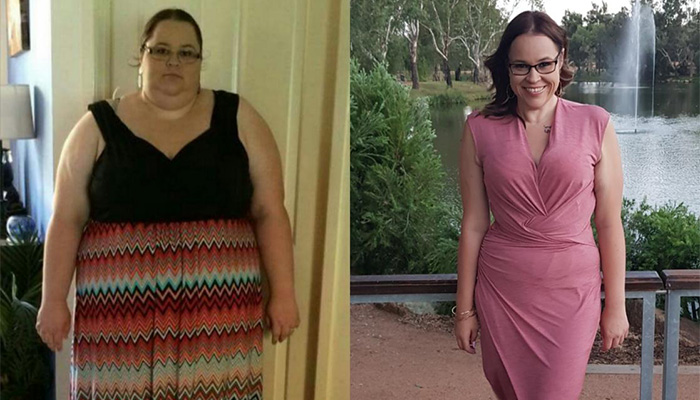 Life-changing transformation: Jessica Dean couldn't have afforded the costly surgery without the help of the Access program, which she credits with changing both her physical and mental health.
"I was just so depressed with the way my body looked after losing so much weight," Jessica says. "When I heard what the surgery would cost, I literally lost all hope. I am on a pension and I could never ever afford that."
Then Jessica's friend told her about the Access program – the brainchild of Professor Anand Deva, Head of Cosmetic, Plastic and Reconstructive Surgery at Macquarie University. Since this unique program started less than two years ago, more than 400 patients have received life-changing elective surgery, at a fraction of the price it would normally cost, from surgeons who volunteer their time across Sydney, Victoria, Western Australia and South Australia.
Plea for more surgeons
"We are targeting a segment of the population that is becoming increasingly visible to us, people who we call the 'underinsured'," Deva says.
"These are people struggling to make ends meet in this increasingly difficult financial climate; families, people on single incomes, people finding it hard to make their mortgage payments and yet they still see value in being privately insured. They can't have surgery they need because they can't afford the out-of-pocket costs."
Our healthcare system is breaking. We need to do something or our system will crash under the weight of both reduced access and affordability.
Jessica registered for the Access program and after eight months, she finally received a phone call accepting her on the program and had her first consultation with Deva in March last year. So far she's had three surgeries and has more scheduled.
"I feel on top of the world already," Jessica says. "I told Professor Deva that he literally made my life so much better with this program. I can't even thank him enough; the mental impact it's had on me is huge."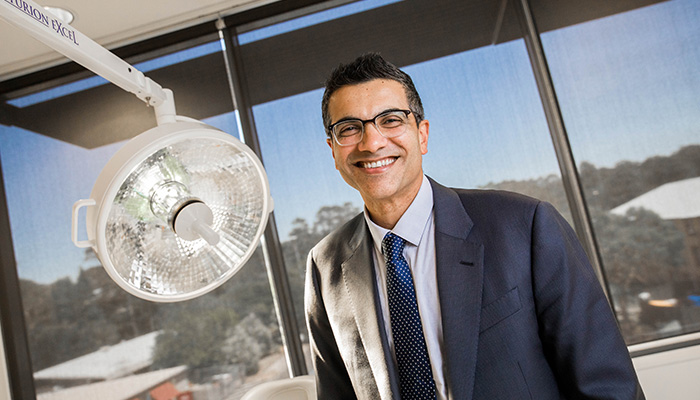 Higher purpose: Professor Anand Deva is calling on more surgeons to take part in the Access program and provide affordable surgery to patients in need.
Jessica's story is echoed among the 400 other people helped by the Access program. It's the first step to relieve some of the pressure on the current two-tiered system, which is coming under increasing stress now that less than half of Australians have private health insurance and more and more depend fully on Medicare and the public system.
"Our healthcare system is breaking," Deva says. "We need to do something or our system will crash under the weight of both reduced access and affordability. We have more than 3000 people on the waiting list at the Access program and we just need more surgeons to take part. These patients are amongst the most grateful patients you'll ever treat because you give them something they never thought they'd ever have."
So far, the Access program is offering people bariatric surgery, including gastric sleeves and bypass for weight loss and body contouring surgery after weight loss, breast reduction surgery and joint replacement surgery for arthritis.
Lifting the burden
In July, Laura McDonald had a bilateral breast reduction through the program, a procedure she's wanted to have for 20 years. "I'd waited pretty much since my early teens and couldn't afford it," she says." I was one of those kids who went from being flat-chested to double D overnight and my breasts just kept growing."
Laura couldn't participate in sports because it was too uncomfortable to run and she couldn't wear the clothes she wanted because she felt so self-conscious that it would be too revealing. She couldn't consider fashionable outfits, just whatever she could fit into.
The surgery was not covered by Medicare and there was a significant gap with private insurance. Now she's had the surgery Laura feels that her self-image has really changed.
"Not only physically, having the weight off my shoulders and pulling on my skin, but also mentally and emotionally, the burden has lifted. It's just such a relief," she says. "Why wouldn't more surgeons get involved to help someone like me be so much happier?"
Professor Anand Deva is the Director of Cosmetic and Plastic Surgery at the Faculty of Medicine and Health Sciences, Macquarie University.
---
Click here for more information about the Access Program in collaboration with MQ Health.