In a world where information is disseminated 24/7 through our phones, the internet and rolling news coverage, there's still one final frontier left to secure continuous connectivity - space.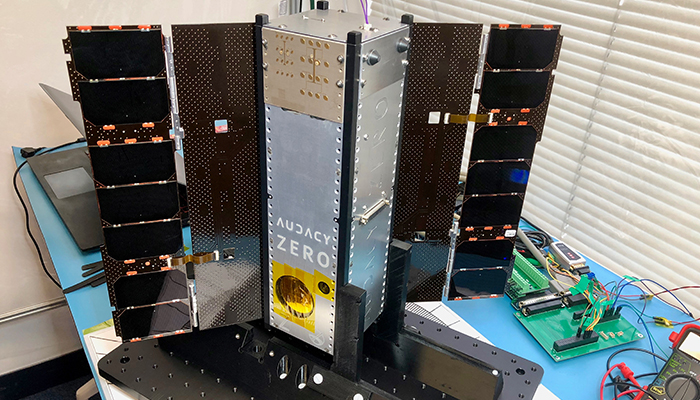 Aiming high: The Macquarie University-designed antenna with two 4x4 arrays are positioned on the top-left of the satellite. Credit: Audacy.
But in one giant leap for mankind, this is being brought closer to reality thanks to technology designed by a team of researchers at Macquarie University's Faculty of Science and Engineering, believed to be the first of its kind in Australia.
Led by Professor Karu Esselle of the School of Engineering, the team has developed an antenna system with a steerable beam which will enable scientific data downloading from spacecrafts to labs on earth 24 hours a day.
As the first move towards rapidly growing space systems, the low-profile antenna system was designed for US company Audacy who launched the world's first entirely Ka-band CubeSat (a type of miniaturised satellite that can be used for a variety of space applications including earth imaging, astronomy, science experiments, climate monitoring and surveillance) called Audacy Zero into space via a SpaceX Falcon 9 Rocket in December 2018.
By being able to steer the beam of our antennae... it means we can keep every CubeSat connected to the Audacy space relay network at every point of its journey
Audacy, a company spun off Stanford University and based in California, is developing the world's first commercial inter-satellite data relay network. Audacy Zero was the first iteration of a radio that will enable Audacy customers' spacecraft to connect to this network.
"Data from your CubeSat will travel through the relay system down to earth to the internet and cloud," explains Prof Esselle.
"Without such a space relay network, a CubeSat can be seen from a fixed ground station only for a few minutes per day and that is often not enough to download all the data collected by the CubeSat.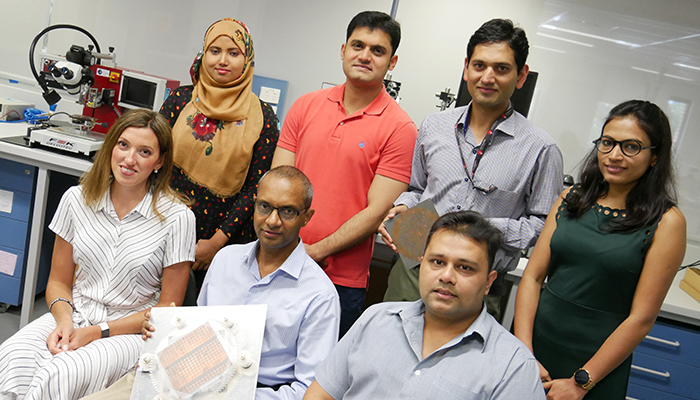 Engineering expertise: Professor Karu Esselle (front row, centre) and his colleagues from the School of Engineering.
"By being able to steer the beam of our antennae placed in a CubeSat, it means we can keep every CubeSat connected to the Audacy space relay network at every point of its journey, allowing for on-demand or continuous 24/7 data connection services."
The industry collaboration was initiated by a senior engineer at Audacy Space who attended one of Prof Esselle's lectures in Silicon Valley two years ago. It took Prof Esselle, his colleague Dr Affan Baba and their small team close to a year to design and is believed to be the first Australian-designed antenna system deployed in space since CSIRO-designed antenna systems in the Australian FedSat satellite launched in 2002.
"It was fantastic to receive confirmation that Audacy integrated our antenna system into their CubeSat. We didn't know whether Audacy Zero would use our design or not," he says.
"Australia has a strong international reputation in developing ground station satellites but not those in space which is why this is such a milestone."
Prof Esselle was also invited to join Audacy Alliance – a partner program consisting of a network of select companies that will provide Audacy-compatible products and services, in support of an open, industry enabling, space communications ecosystem.
Talks of expanding Australia's role in space exploration, technology and tourism have been ongoing for years and was bolstered by the announcement in December 2018 that Adelaide will become the new home of the Australian Space Agency.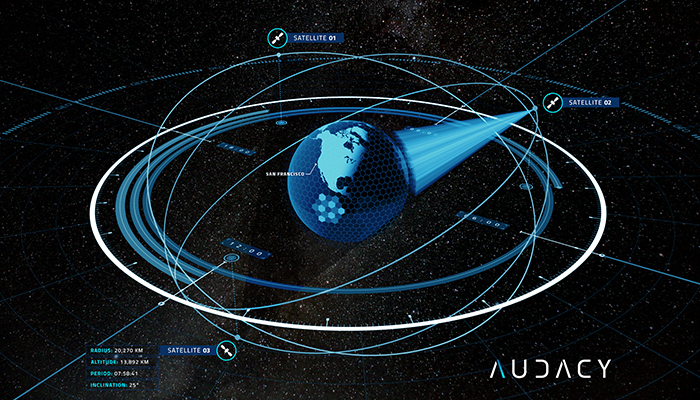 Staying connected: Three separate Cubesats would be used in the commercial inter-satellite data relay network. Credit: Audacy.
Prof Esselle says their antenna design is groundbreaking for the commercial industry: "It's low power which is crucial because the CubeSat is only fitted with a few solar panels. That's why Audacy contacted us, because they thought our design was the most power efficient.
"Secondly, our product is relatively low cost because we only use a small number of components. We are looking at bringing the cost down even further but it currently costs around $5,000 to $10,000 USD to build, depending on the size. Right now, other antenna systems doing something similar cost anywhere between $100,000 and $1m USD."
Their system also holds great potential back on earth because it can be used as a ground terminal providing high-speed internet. With large constellations of low-earth orbit satellites expected in the near future, their antenna could access high-speed internet through satellites from anywhere in the world.
Prof Esselle hopes this application will transform rural areas in Australia as well as less developed countries who currently have limited access to the internet, by providing high-quality remote education, telemedicine services and business opportunities.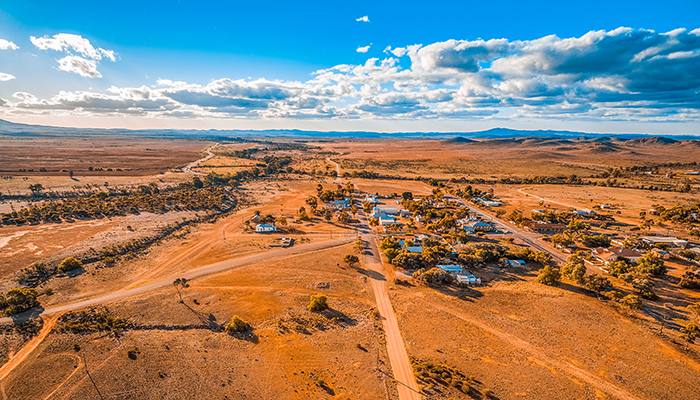 Internet innovation: The antenna could transform connectivity in rural areas across Australia, says Prof Esselle.
Earlier this year, Prof Esselle was a four-year Australian Research Council Discovery grant – the largest to Macquarie University this year – to develop his beam-steering concept to advance humanity through disrupting technology. With this breakthrough research, he expects to bring the total antenna system cost down to a few hundred dollars.
"That will change the world; that will profoundly improve the quality of life of less privileged people. That is my ultimate goal," he adds.
Karu Esselle is a professor in the School of Engineering.