While Australians hunker down and become accustomed to the new realities of working remotely and social distancing, another shopping phenomenon known as the 'substitution effect' is taking hold.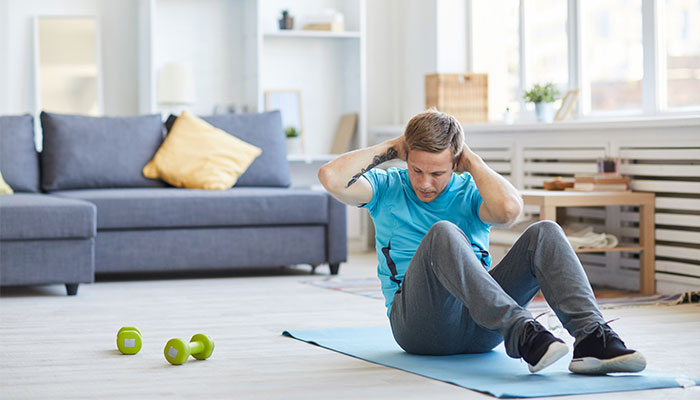 Mental health purchases: the closure of gyms explains a spike in demand for at-home gym equipment, says Karunaratne.
Not content panic buying toilet paper and staples like rice, pasta and canned goods, shoppers are now turning their attention to finding an alternative to their usual routine. This includes purchasing a host of new products to maintain their lifestyle at home to replace activities that revolved around work, cafés, pubs and the gym.
As Australia goes into a partial shutdown, we are seeing empty shop shelves for trampolines, computer screens, dumbbells, freezers, potted plants, hardware, video game consoles and alcohol.
The income effect and the substitution effect
Each consumer has a target level of satisfaction or "utility" that they wish to achieve. They purchase goods and services to achieve this level of satisfaction. Satisfaction has many facets – nutritional, educational, social and familial, as well as health, entertainment, hobbies and leisure.
COVID-19 has had two impacts on the purchases of consumers: The first is that several Australians are experiencing a reduction in income due to the negative impact that the virus has had on their employment due to a reduction in demand. This has been exacerbated by the government shutdown. Typically, such a move would cause a negative impact on the purchases of most goods and services as the purchasing power of consumers decreases – this is called 'the income effect'.
The second consequence of the partial shutdown affects the way consumers achieve their satisfaction in terms of their needs and wants. Consumers now foresee a short-term lifestyle change and have a need to find substitutes to achieve their desired level of satisfaction.
This is what is driving the most recent change in purchasing patterns that we are seeing play out in stores like JB Hi-Fi, Bunnings, Rebel and garden nurseries around the country as consumers scramble to purchase substitute items to maintain as much of their lifestyle as possible.
Working and studying from home
Working and studying from home means that Australians can no longer purchase some of their usual goods and services – there is now a sudden and sharp increase in the substitutes for these products.
The spike in demand for computer screens is a natural extension of the increasing number of Australians working and studying from home – a sudden lifestyle change, that we have to plan for the foreseeable future.
Again, as Australians are now working from home, this means less eating out, especially for households with children. Coupled with this, restaurants are only to operate for the purposes of take-away – so the usual household fridge and freezer is no longer adequate to cope with the sudden lifestyle change of every family member eating every meal at home.
Cue a rush in demand for freezers. Children at home means a need for more ways to keep them entertained, even if they are following the usual school routine with online learning, there is still a scheduled recess and lunch – enter the trampoline.
Substitutes for our needs
With or without children, the pressure of being confined at home for weeks on end can have a detrimental impact on mental health, as well as physical health with the closure of gyms. This explains the increase in the purchase of gym and other fitness equipment.
Gyms are also a way of fulfilling social needs along with going to the local pub, club or bar.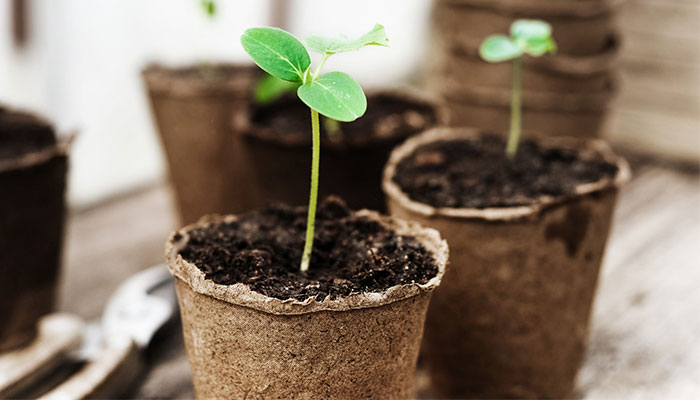 Home-based activities: consumers must now find substitutes for leisure time normally spent out, which has resulted in a spike in demand for DIY and gardening products, Karunaratne says.
Consumers again have to adapt to a lifestyle change of drinking with their friends in private homes – while still adhering to social distancing rules – resulting in a spike in bottle shop purchases to substitute for alcohol otherwise purchased at the pub or a bar.
Similarly, Australians now have to find substitutes for their leisure time to be passed at home, resulting in a spike in demand for D.I.Y and gardening products, as well as video game consoles.
We are now witnessing what may go down in history as 'The Great Substitution Effect of 2020' (GSE2020).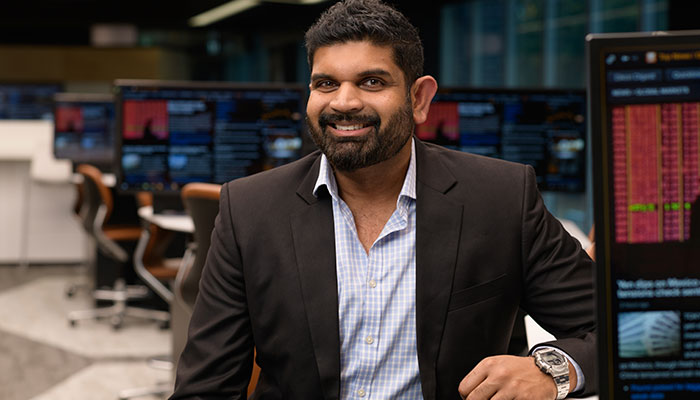 Dr Prashan Karunaratne, pictured, is a lecturer at the Department of Actuarial Studies and Business Analytics at the Macquarie Business School.