Aneesa Monaem was full of trepidation as she stood in front of her first class of 40 seven-year-olds all yelling in Hindi and Punjabi and jumping around.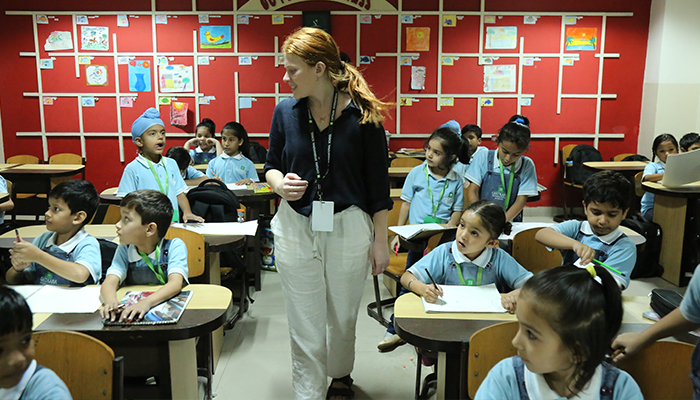 Learning curve: Macquarie students gain a valuable new skill set from the experience, says Professor Garry Falloon.
"From day one I learned very quickly how to be adaptable and think on my feet," says the primary education student. "One strategy I used was the magic bag: where I pulled their names out of a bag one at a time and got them to answer a question. This made them all be quiet because they wanted to be chosen."
Aneesa was one of 10 Macquarie Department of Educational Studies students, all of them women, taking part in the program. It's one of the first of its kind by an Australian university enabling students to participate in an accredited teaching experience overseas for an extended period as part of their teaching degree.
Aneesa and her second-year classmates spent a month at Chitkara International School, an English immersion school in the city of Chandigarh in northern India, where each Macquarie student had their own primary class.
"It was an initiation by fire but they learned how to be really creative with often limited resources," says Macquarie's Professor Garry Falloon who coordinated the overseas teaching practicum.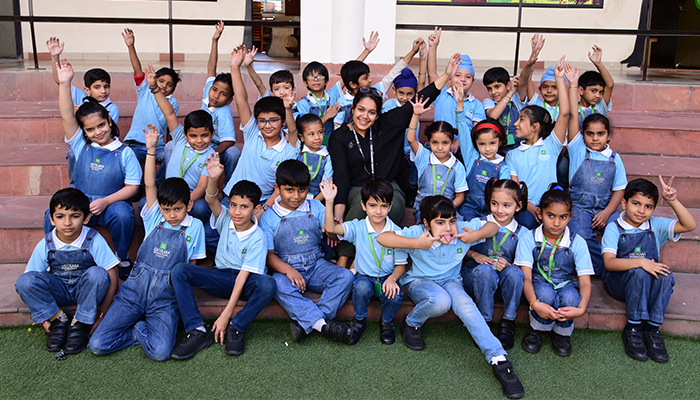 Culture crossover: The students helped the young pupils improve their English language skills through dance and song.
What students learn in India is applicable back home, he says. "Our demographics in Australia are changing rapidly. Many new teachers will be going out into schools where 50 or 60 per cent of their students - or even 90 per cent in some cases - will be speaking English as a second language."
Just over half (51 per cent) of students in Sydney public schools speak one or more languages other than English, as do one third of their teachers, according to the most recent NSW Department of Education statistics.
Professor Falloon began planning for the first cohort of Macquarie students to go to India after the NSW Education Standards Authority (NESA) changed its regulations in early 2017, allowing students to have their teaching experience overseas count towards their Australian qualifications. The 10 inaugural students all received New Colombo Plan scholarships which covered their flights, food, accommodation and expenses.
"We all definitely had culture shock when we first arrived," Aneesa says. "But we adapted really quickly. We were so exhausted every day after school that we all had to nap for half an hour before we could do anything in the evening."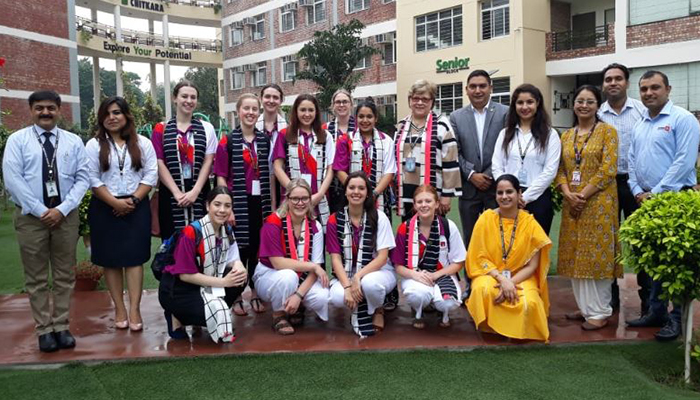 Teaching trailblazers: Ten Macquarie students - all women - took part in the teaching practicum.
Aneesa and the other Macquarie students taught their classes how to dance the hokey pokey and the nutbush (a popular line dance performed to Tina Turner's 'Nutbush City Limits') and how to sing 'Kookaburra sits in the Old Gum Tree'. This gave the children a chance to get up and move but also enriched their vocabulary.
Bethany Dowson, one of Aneesa's classmates, was given a class of 20 six-year-olds, many of whom spoke no English at all.
"We had to rely on gestures and non-verbal stimuli to be understood," Bethany says. "We made our own flash cards but also had to really slow down our speech and enunciate a lot more."
While working closely across both the Indian and Australian curriculums, the Macquarie students were able to explore differences in teaching methodology, says Dr Robyn Moloney, the senior lecturer who accompanied the group.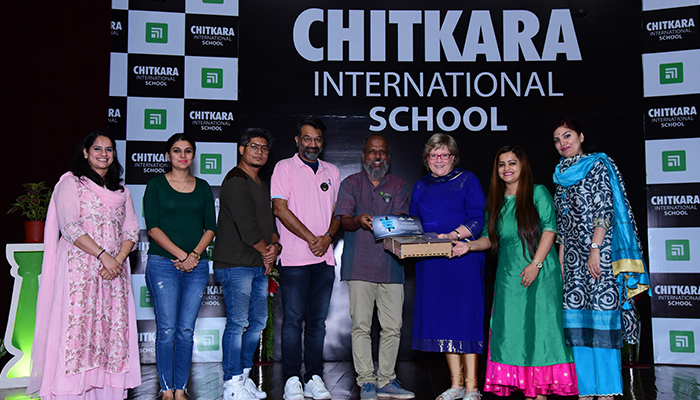 Teaching presence: Dr Robyn Maloney (third from right) from Macquarie's Department of Educational Studies joined the students on the program.
To enliven lessons, the Macquarie students used coloured paper and stickers, cut up water bottles to make planters for seeds in science and got their children to draw pictures of the Sydney Harbour Bridge to think about all the different geometric shapes for mathematics.
"The impressive thing about the group was that they developed such a supportive learning community for each other," Dr Moloney says. "When some of them faced tensions or disappointments, even illness, they were always there for each other. This helped them develop their own teaching skills and strengthened their identity as a teacher."
The students spent most of the month at the school but also went on a couple of short trips to Amritsar to see the Golden Temple, the Sikh religion's most holy place of worship, and Shimla, a town in the Himalayan foothills and once a British colonial hill station.
When the month ended, the students were really sad to leave. "We were all crying," says Aneesa. "We will really cherish our time in India. We couldn't believe how quickly we'd made such close relationships. I would do the whole experience again and recommend it to everyone I know."