Pablo Picasso, Whoopi Goldberg, Richard Branson, Nobel Prize for medicine winner Carol Greider … they are all reputed to have struggled with dyslexia, a condition that affects up to three children in every Australian classroom to a point that can seriously impact their learning.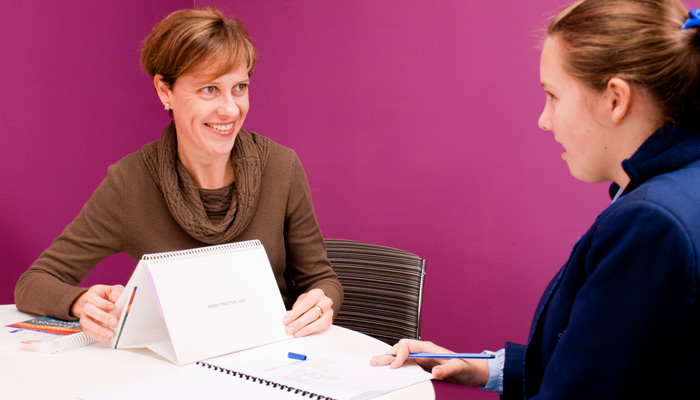 Centre of Excellence: Distinguished Professor Anne Castles and a team of skilled clinicians at the Macquarie Reading Clinic have helped hundreds of children read, write and comprehend.
But unlike those dyslexics of a certain age who were likely to have been labelled slow learners at best, dyslexia now can be identified, assessed and treated using evidence-based tests and techniques.
An extensive battery of these have been developed at Macquarie, which has one of the richest concentrations of reading researchers in the world and is home to the ARC Centre of Excellence in Cognition and its Disorders (CCD).
And through the Macquarie University Reading Clinic, research findings can be tested, and results looped back into research, in a continual cycle between research and practice that continues to illuminate the nature of reading difficulties, and how best to remediate every child that walks into the clinic, or links up to its clinicians via live-stream platforms such as Skype or Zoom.
"Among the surprising things we've found is just how highly heterogenous dyslexia is, how many different patterns of reading problems children can have," says Distinguished Professor Anne Castles, Deputy Director of the CCD, and Research Chair in the Department of Cognitive Science.
"The basic idea is that reading is a complex learned skill, so dyslexia is a complex learning disorder. You can't think of dyslexia as a single syndrome, you have to think of it as a collection of things that are all to do with having difficulty with different aspects of learning to read."
Dyslexia's many forms gain world recognition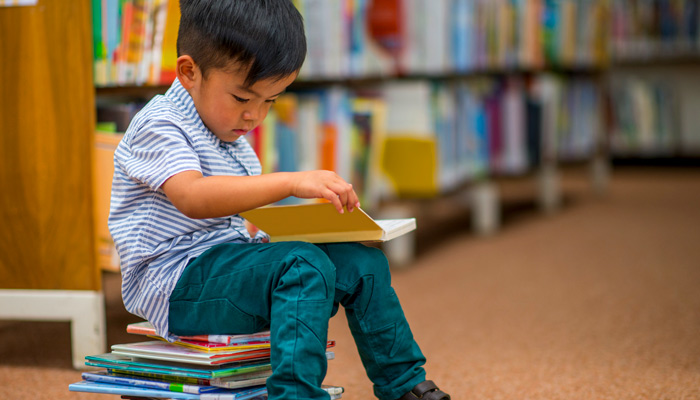 Younger the better: Castles says early detection and treatment of dyslexia plays a vital role in the success of a child's overall education.
Castles says it's "fair to say" that research at Macquarie has played a very big part in dyslexia's complexity now being recognised after initial resistance by researchers internationally.
For some children, their reading difficulty involves getting letters in the wrong order or reading them as anagrams – 'pat' as 'tap', or 'pirates' as 'parties', for instance. Others can't sound out words. Then there are children who have to sound out every word because they are unable to read by sight, and they also can't recognise words that don't follow sounds, such as 'yacht'.
At the reading clinic, explains clinical director Dr Saskia Kohnen, tests formulated by Macquarie researchers (and available free online to teachers and other professionals) can uncover which type of reading difficulty a client has – whether it involves letter knowledge, letter position, or spelling, for instance – enabling clinic staff to apply remedial programs that are specific to the problem.
"The vast majority of our clients are primary school-aged children, from the age of 5, but we also see high-school students and adults, people throughout the life span," says Kohnen.
Says Castles: "What we know is the way you assist children with dyslexia is the same way you would teach reading skills to kids without dyslexia; you just need to do it more intensively and probably for a bit longer."
She highlights the importance of early detection and treatment of dyslexia to the overall success of a child's education.
"It's hugely important to get children over that reading hump as soon as you possibly can," she says. "They talk about the first part of education being 'learning to read', and then it becomes 'reading to learn' which is how people do most of their learning after year 2 or 3. If a child isn't picked up early they're delayed in that process of moving to reading to learn, so it affects not just their reading ability but their whole opportunity to acquire knowledge and be part of the literate world."
Scholarships extend the clinic's reach
Four years after its 2014 opening, during which hundreds of children have been helped, the clinic is widening the reach of its service through a scholarship program. So far, two have been awarded to children whose families would otherwise be unable to afford the clinic, with a second round about to be announced.
"Running a business, even a not-for-profit, means we have to charge in order to pay our highly skilled clinicians and it just really pained us that we couldn't provide a service for everyone and just give it away for free," Kohnen says.
The program is funded by public donations from people keenly aware, says Kohnen, of how important it is for children to be able to read, write and comprehend.
Castles' aim now is to bring experts from many fields together to work towards a more integrated understanding of how reading difficulties relate to other aspects of the child's life, and how they interact to determine overall outcomes.
Indeed, with evidence pointing to a high co-occurrence of poor literacy and poor mental health, clinic staff are already involved in research examining the link between reading problems and children's mental health.
"I'm an expert in reading and know a lot about reading; but there are other people who are experts in things like children's reasoning processes, emotional health, memory and language," Castles says, "and I think, if we really want to understand who is at risk and what their likely outcomes are going to be, it's important to bring those experts together to understand the whole child."