At dining tables around Australia this week, tens of thousands of school students will discuss climate change with their parents ahead of tomorrow's climate strike, when marches are planned in nearly 100 cities and towns throughout Australia.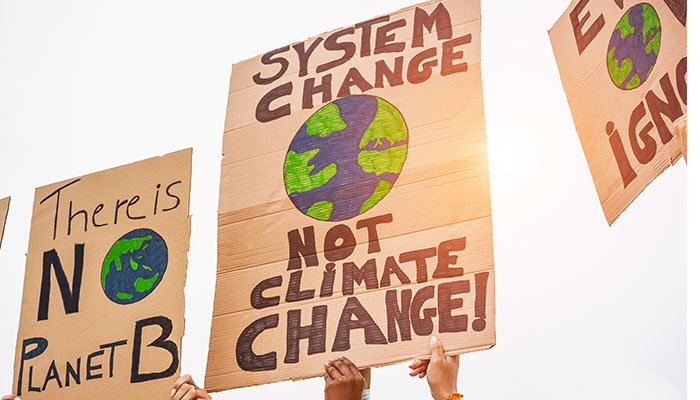 Silver lining: Dr Jonathon Symons says though the students' demands are unlikely to be met, there will be good results from tomorrow's protests.
Workers at more than 1500 businesses around the country - plus all Victorian public service staff - have also been given permission to attend.
The strikers' key demands include banning new fossil fuel projects, a switch to renewable energy and exports by 2030 and job creation for those working in fossil-fuel industries.
But current political apathy around climate action suggests it's unlikely those demands will be met.
"Political movements often make infeasible demands," says Dr Jonathan Symons, a lecturer in International Relations at Macquarie.
"The political response to the students may not be exactly what they're asking for, but they will get political focus on the issue, and they are getting buy-in from wide sections of the community," he says.
Symons new book explores the politics of the climate crisis and advocates technological innovation as an important response.
Strikers from many walks of life
School students worldwide have nominated 20 September for the latest in a series of school strikes, ahead of the UN climate emergency talks in New York next week. In Australia, striking students are supported by teachers, unions, church groups, and more than 1500 businesses who plan to join marchers.
The movement has escalated since Swedish school student Greta Thunberg began a solo demonstration outside Sweden's parliament in August last year to highlight her government's lack of action on the Paris Agreement.
Symons says Greta Thunberg's influence on students worldwide has played out in his own family when his niece and nephew stopped eating meat after joining the School Strike movement. "My sister and her husband became accidental vegetarians as a result," he says.
Symons says Thunberg's school strike movement is pragmatic because it points out that everyone in rich countries like Sweden and Australia is responsible for climate change. Unlike some environment groups, the school strikers don't put sole blame on an elite minority conspiring to prolong fossil fuel use.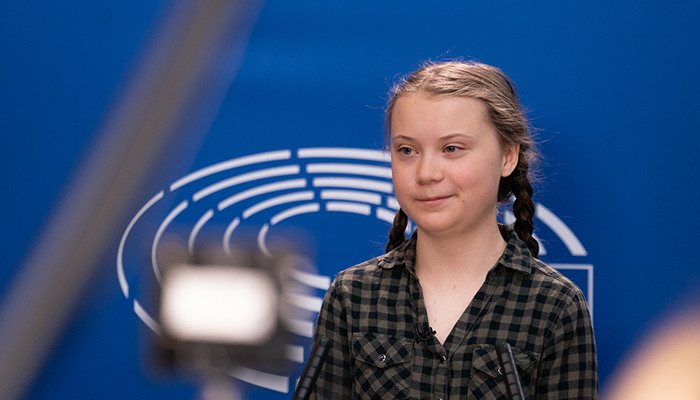 Teen activist: Swedish school girl and climate activist Greta Thunberg is the driving force behind the school strikes taking place around the world tomorrow.
It's true that energy companies and other major contributors to global warming aggressively defend the status quo, says Symons; but they can only do so because their products serve the material needs of billions of ordinary people.
"Even most climate scientists or green politicians keep on flying around the world, eating meat and dairy," Thunberg has said.
"She calls on rich countries to eliminate all emissions within about six years so people in poorer countries can raise their living standards by building roads, schools, hospitals, water and energy," Symons says.
Investment in zero carbon the urgent solution
Symons believes that Greta Thunberg has struck a chord with so many people partly because she tells politicians not to underestimate our ability to handle the inconvenient truth that fossil fuel consumption both enables human development and endangers it.
"The school strikers find the most fault with politicians," says Symons. "That's appropriate because any chance for us to move to a liveable future will require governments to invest heavily in zero-carbon technologies."
He believes that most people in wealthy countries won't voluntarily give up their comfortable lifestyles.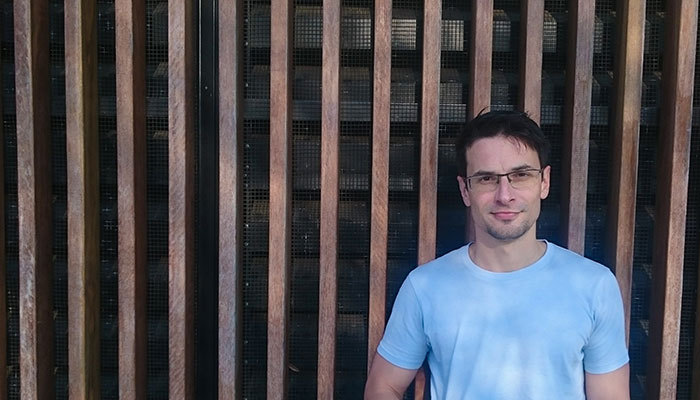 Hopeful: Symons believes the political pressure triggered by the school strikes could lead to funding for tecnology-rich solutions to climate change.
"I can't imagine a tolerable system of government that could restrict consumption - of meat, aviation, cars or other major sources of emissions - at a speed and to a degree commensurate with the urgency of the climate crisis," he says.
"The solutions, then, must involve innovation on a huge scale."
He cites a range of technologies that offer solutions – and says these need big investments to operate on the large scale that is needed to address climate change.
These include reduced animal agriculture through the use of synthetic biology in food production; clean transport through development of carbon-neutral synthetic fuels for aviation and long-distance transport; zero-emission energy through advances in nuclear, battery storage and solar; zero-emissions building materials; and even "negative emissions" technologies that capture carbon from the air.
"If people are indeed ready to confront difficult questions about what sacrifice we can tolerate to address climate change, the strikes could be the catalyst that gets people to rally around the kinds of solutions that could enact real change," he says.
Political pressure is a key focus of strikes and this could deliver good results, Symons says.
Only governments can invest in research and development at the scale needed to drive technology-rich solutions to our current crisis, he says.