Much of the focus on thwarting fire fatalities in Australia is around the dramatic and deadly bushfires that take hold in our hot dry summers. But more than fifty Australians die each year from residential fires – and most of these deaths are preventable.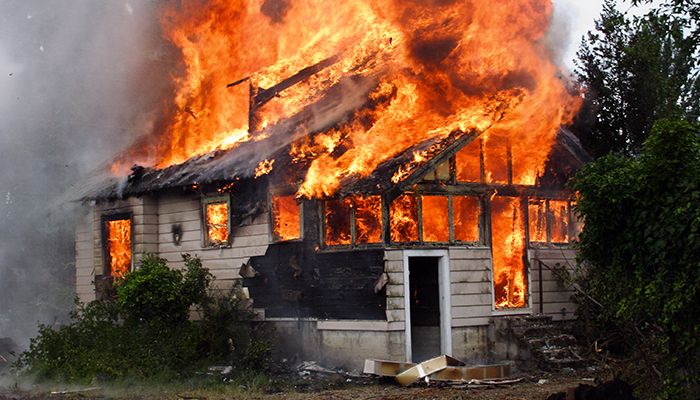 More Australians are killed in residential fires each year than through other natural hazards - floods, storms and bushfires - combined, according to a new study released this month and funded by Macquarie University together with the Bushfire and Natural Hazards Co-operative Research Centre.
The study examined fourteen years of coronial records across Australia to show that the death rate in residential fires has remained steady over the past decade – and the elderly, disabled, young and those living alone are largely the victims.
Most deaths occur at night and more than a third of those who died in residential fires were aged over 65.
A research team from Risk Frontiers and the Metropolitan Fire Brigade of Victoria found that more than 900 people died in preventable residential fires in Australia between July 2003 and June 2017 – a tragedy on the scale of the 2009 Black Saturday bushfires which killed 173 people.
Deadly but avoidable
"The heart-breaking thing is that the vast majority of fatal house fires are preventable," says Metropolitan Fire Brigade Acting Chief Executive Officer Greg Leach. "As firefighters our job is not just to extinguish fires but to stop them from happening in the first place."
Leach says that the research has uncovered important data about the risk factors leading to residential fire deaths – and will help inform future fire safety campaigns nationally.
The research found that most deaths occur at night in the Australian winter, and more than a third of those who died in residential fires were aged over 65. Fatal fires most commonly occur in the bedroom and living room of a house.
The most common cause of fires, where the cause was known, was from smoking materials, such as a cigarette or pipe, responsible for more than a quarter of known causes of residential fires.
Other risk factors that made people more likely to be killed in fires include those with relative social or financial disadvantage, people having a physical disability, those aged under five and those who lived alone.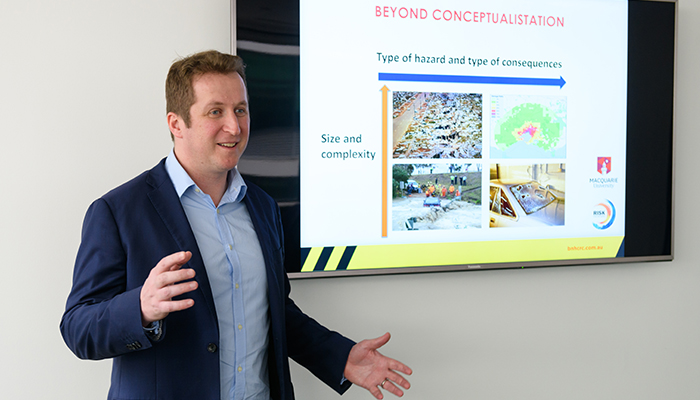 Vulnerable: emergency researcher Andrew Gissing says the elderly are particularly at risk of dying in house fires.
"While most deaths occurred in urban areas, rural areas are over-represented in proportion to their population," says Andrew Gissing, one of the authors of the research who is an emergency and risk management expert at Risk Frontiers and an Adjunct fellow in the Department of Environmental Sciences.
Fire services traditionally try to get to a fire within around seven minutes from when they are reported, he says; the materials within homes are now more combustible than in the past and it takes less time for a 'flashover' event to occur, where the fire spreads beyond the room of origin.
He says that the research has identified some areas where actions can make a real difference to fatality numbers.
"The Australasian Fire and Emergency Services Council is now working on a national Preventable Fire Fatalities Strategy aiming for zero preventable fire fatalities in future," Gissing says.
One of the major risk factors in residential fires – people who are elderly – will increase as our population ages. "That's something that will need to be considered in the National Strategy," he says.
"Further partnerships between fire services and aged care service providers will be key into the future," Gissing says, adding that it has become apparent that people who are elderly and disabled need better access to fire safety devices that suit their needs.
"Studies like these provide vital intelligence that assist fire and rescue services to better understand why these incidents are happening and who is most at risk," says MFB CEO Greg Leach.
"This enables us to develop evidence-based policies and practices to hopefully reduce the number of fatal fires. Even one person dying in a house fire is one too many," says Leach.
Andrew Gissing is an emergency risk management and resilience expert at Risk Frontiers.
Risk Frontiers was established in 1994 by Macquarie University Professor Russell Blong, and is now the longest running natural hazards research centre in the country.