Talk to anyone with a child heading into the brave new world of learning from home in lock down and one subject comes up – just how different everything is compared with when they were at school.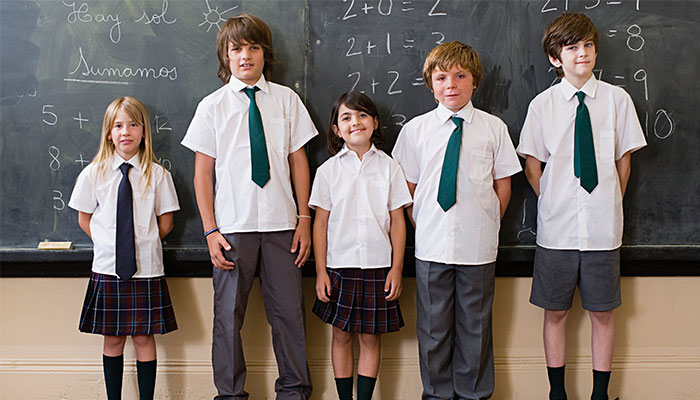 The multiplication chants, grammar rhymes and rote learning many parents grew up with are no longer the primary emphasis of the school curriculum, and while that is a concern for many, the changes parents may notice represent important developments in preparing children for their futures, says Professor Garry Falloon, Director of International Engagement and Professor of STEM Education and Digital Learning in the Macquarie School of Education.
"It's tricky because we've all been to school so we're all experts and we always measure how we think things should be against how we experienced it," Professor Falloon says.
"But the world is a much more complicated place now with so many challenges that traditional thinking can't easily help us resolve."
Baking a cake and looking at the recipe, that's building understanding of algorithms. At the supermarket, calculating the best value by looking at cost by volume is maths.
"I can understand that parents might be critical of what they see coming into their homes from school - it's a very difficult scenario that teachers have been put in, in a very short space of time.
Thinking skills versus rote learning
"But the curriculum has come a long way from the rote 'drill and kill' kind of process it used to be, because research (such as that from the OECD's Knowledge for 2030 report) suggests that these approaches simply don't equip kids with the type of thinking skills they will need to adapt to the rapidly changing environments and situations they will encounter in their future lives."
With the majority of schools around the country shut down to help stop the spread of the coronavirus, the reality of Term Two for many means setting up a quiet space somewhere at home where students check into their classes, interact with their peers and study online.
It's been a steep learning curve for the teachers and students as they adapt to the new environment, but also for parents who have come face-to-face, some for the first time, with the reality of how their children are learning.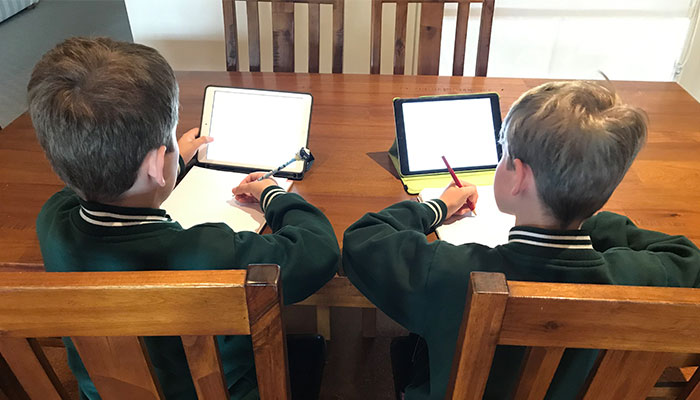 Instead of pinning up posters of grammar tips or leading children in a multiplication chant, Professor Falloon advises parents and carers to allow their students the flexibility to learn in different ways that acknowledge the importance of not only learning content, but also learning to think and reason for themselves.
"What's important is to remember parents aren't the classroom teacher," he says. "They are first teachers, sure, but they aren't a substitute for the classroom teacher and I don't think this should be expected of them.
"The access to information that young people have now is a completely different landscape to what it was even ten years ago, but information is not knowledge, it's just information.
"The critical skill is converting information into knowledge and that's what curricula should be about: teaching the process of - and desire - to learn, and how to use the abundant information we have access to purposefully, honestly and truthfully."
And we have to remember learning is a social activity and can be supported by students interacting with each other online through virtual meeting systems. Cooperating and collaborating on learning tasks is a process modern teachers encourage to foster critical and analytical thinking – key capabilities for the 21st century.
Window on the world of teachers
"Traditionally, learning has principally been gauged by the outcomes of schooling," Falloon says. "But learning doesn't just happen at school… and that's OK."
"Baking a cake and looking at the recipe, that's building understanding of algorithms. At the supermarket, calculating the best value by looking at cost by volume is maths. Every interaction with the world is a potential learning experience for kids, it's a matter of how parents identify them and turn those into opportunities for their children."
"There's also some great online educational resources and apps out there that can really help. But parents need to be discerning when choosing them", Falloon comments. "Parents should try to minimise the 'whizz bang' games, in favour of apps and sites that encourage real thinking interaction, such as those where their child needs to create and curate content of their own – not just respond passively to what's on screen"
The bottom line, Professor Falloon says, is to realise the current school climate is a temporary thing which might frustrate parents, but can also provide a unique opportunity for children and their guardians, many of whom are learning for the first time how complex the role of the teacher really is.
"Parents are understanding now the reality of what teachers face every day," he says. "Whether that sticks or whether it's forgotten as soon as this is over, is the question."
Garry Falloon is a Professor in the Department of Educational Studies, Macquarie University.
---