OPINION
I was invited to give a speech and expert advice to the Australian Parliament hearings on the Sex Discrimination Amendment Bill as Senators of the Legal and Constitutional Affairs References Committee considered it on February 7. I made a previous submission to the inquiry last January.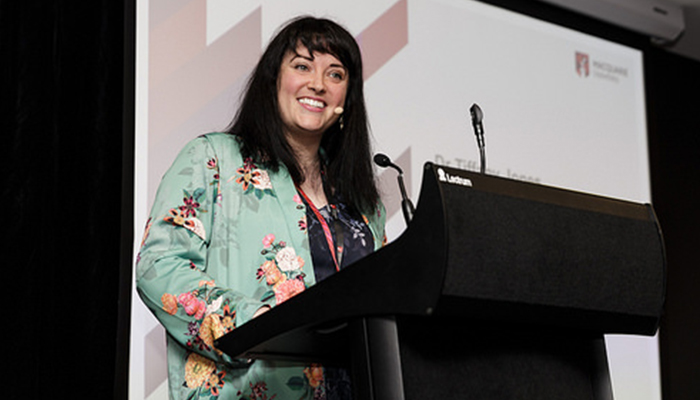 Dr Jones, who consults to the United Nations, is an expert in education policy on gender and sexuality issues.
My arguments - detailed below - have since been taken up by constitutional lawyers, education activists and LGBTIQ non-government organisations in the past year as the Committee compiled its report, due to be tabled in the Senate today.
Firstly, removing the exemptions meets our international human rights legislation obligations. In my work with United Nations (UN) and the United Nations Educational, Scientific and Cultural Organization (UNESCO), I have seen how multiple treaties, resolutions and policies support the basic human right to education and employment equity, free from discrimination. Australia is a signatory to these documents.
No formal rights exist to force religious views on others
UN leadership has clearly specified that this includes discrimination on the basis of sexual orientation, gender identity and expression, intersex status and marital and relationship status.
In all these texts, the human right to freedom of religion does not include a right to enforce or coerce religious views on others. It does not include a right to flout education equity access and employment equity. It does not allow religious educational institutions' discrimination for religious susceptibilities, offence, policies or their view on the best interests of the child.

Secondly, removing the exemptions meets our constitutional obligation for the separation of church and state. Section 116 of the Australian Constitution from 1900 states: "The Commonwealth shall not make any law for establishing any religion, or for imposing any religious observance, or for prohibiting the free exercise of any religion, and no religious test shall be required as a qualification for any office or public trust under the Commonwealth."
The threat of litigation looms
So whilst Australians are absolutely free to follow any religious belief or not in their own life, it is unconstitutional to make laws imposing any religious observances or tests.
My reseach showed that students whose schools taught the idea that gay people should become 'straight' were most likely to experience harm.
The part of the Sexual Discrimination Act that currently allows for the coercive imposition of religious observances and tests on threat of exclusion, on the gender-identity expression and sexual orientation of students and staff at Australian-government-funded religious educational institutions, is unconstitutional.
That is religious coercion in law. Especially given legal requirements that all youth remain at schools their guardians or parents choose for them. The federal government is leaving itself wide open to litigation as education becomes nationalised, and it becomes the highest power ruling religious educational bodies.
LGBTIQ teachers face discrimination
In the past, when education was state-run, students successfully sued state governments on this issue (successful litigation against the NSW Department of Education and Training even led to the first NSW DET policy against homophobic bullying in schools in 1998). The Australian Government must be seen to act given its legal exposure.

Thirdly, removing the exemptions reflects research showing the harm they cause. My submissions to the inquiries on this law have recounted extensive research repeatedly showing that LGBTIQ students and teachers experience a significantly disproportionate amount of discrimination in educational institutions.
My 2018 research on 2500 mostly heterosexual and cis-gender Australians - aged largely between 14 and 19 years of age - showed that even for these participants the most common insult experienced was "gay". Students in the study whose schools taught the idea that gay people should become 'straight' were most likely to experience harm to concentration, grades, facility use and attendance.
Further, 82 per cent considered self-harm; 62 per cent self-harmed; 84 per cent considered suicide; and 29 per cent attempted suicide. Protective anti-discrimination policies for LGBTIQs conversely reduce physical abuse, exclusion, dropout and suicide.
Religious schools sometimes flout students' best interests. Anti-discrimination law must protect all Australians in such schools. Remove the exemptions!
Dr Tiffany Jones is an ARC Research Fellow at Macquarie University's Department of Educational Studies