There are two types of people in the world: those who love musicals, and those who don't.
But there is good news for musical devotees faced with a chorus line of show-tunes-trashing friends/family/partners – you can convert them into Les Miserables lovers just like you, says Dr John Severn, a Macquarie University Research Fellow in the Department of International Studies: Languages and Cultures.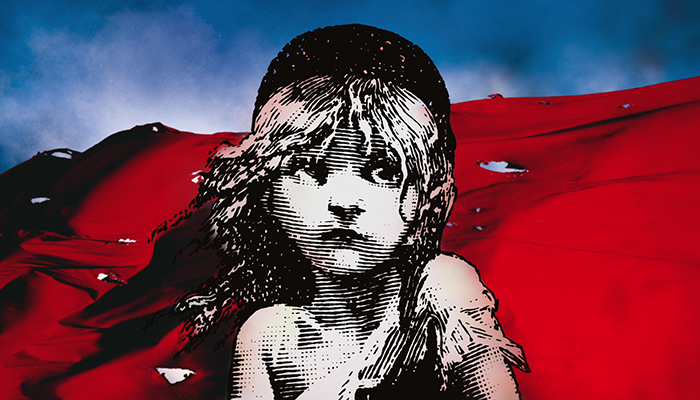 "I have converted people," says Severn.
"Most people actually do like a musical. They might say they don't like them but if you press them, they'll say 'I actually quite liked The Wizard of Oz as a child', or that they secretly like The Sound of Music.
"So that's a good starting point – if people can confess to liking a musical, you can work on them from there."
The sooner you embrace your inner dag, the happier you'll be – it's not a good excuse for not liking something.
But Severn concedes there is a whole range of objections to musicals that need to be overcome.
"Some of them are valid, some of them are actually reasons that people who like musicals like them, so in terms of what can turn people off, you can just explain why that's not a bad thing."
So here are some of those objections, and how you can challenge your conscientious objector so they're singing Chim Chim Cher-oo from the rooftop as fast as you can say Grease Lightning.
They say: Musicals are tacky. You say: Get over yourself.
"This is one of the big things that you occasionally hear from urban sophisticates, and my answer to that is, the sooner you embrace your inner dag, the happier you'll be – it's not a good excuse for not liking something," says Severn.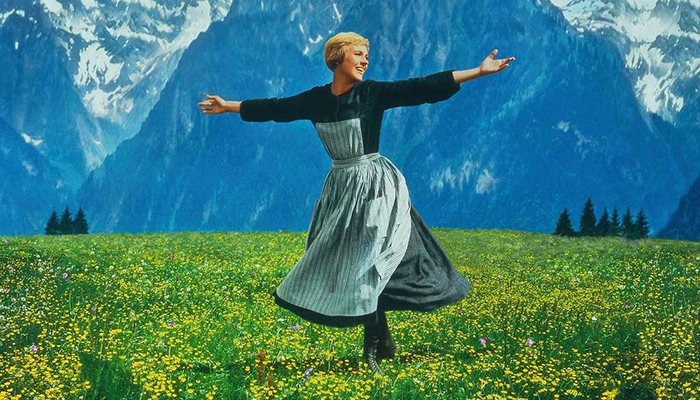 And those in the tacky camp don't know how much fun they're missing out on, both during the show and over a lifetime.
"There's this communal experience and a shared energy that you tend not to get in spoken theatre, where you don't get the infectious physical reaction that you get from musicals, particularly jukebox ones: you are sitting next to people getting this buzz from them; you can feel them moving and every time there's a song, even if you don't like it, you feel yourself, and your neighbour, become energised."
Communities also spring up in the wake of a musical.
"They have this long aftermath – families will get together and sing songs from the musicals of their childhood; you find yourself singing the songs with friends, and quoting the lines because there are so many good ones – many musicals are full of sass and wit," Severn says.
"I have gone through my life with a soundtrack of musicals. There is practically no event that doesn't have a song attached to it – when you are having what seems to be a desperately awful unrequited love situation, there are plenty of songs that make you feel you are not alone in the world."
They say: Musicals are lightweight. You say: Too right they're fun, but take a closer look.
"It is a challenge for some people that on the surface, musicals can look lightweight, but in fact there's a lot going on in them - and the more you see musicals, the more you get to appreciate and like them, " Severn says.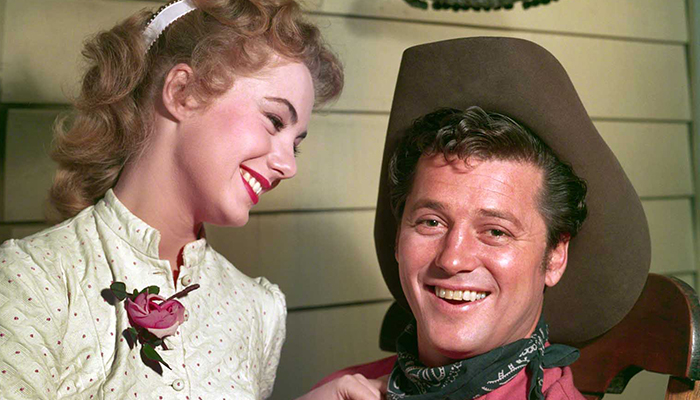 Many musicals – for instance those of Broadway's golden age of the 1940s and 1950s – use a conventional, boy-meets-girl love story as a cover for many other, different ways of being in the world. And once you get your naysayer before a stage or screen they will soon see past the veneer to the many roles a diverse audience can identify with, Severn says.
"One of the reasons people like musicals, is that we know in advance that this main love story is going to happen, and we can ignore that and look at all the minor characters who are having all sorts of shenanigans and fun on the side," Severn says.
"For example, in Oklahoma!, Curly and Laurey are the main story; and the second couple are having sex on the side with all sorts of people, and they agree at the end that they will continue to do so after marriage."
The love story has also been a way of getting people in and then thinking about serious issues: Oklahoma! has themes of male violence and pornography; Carousel deals with domestic abuse; South Pacific is actually about racism.
"There are plenty of really not very good musicals out there – as with any art form, there are good and bad ones, but the good ones you can see again and again and you start noticing that there is a lot going on that is not just a love story with songs."
They say: I'm a straight man, musicals aren't for me. You say: Bollocks.
While Severn says there is a gender divide, he believes it is not as simple as women like musicals, and men don't.
"I see a lot of men who go along to musicals because their wives or girlfriends have bought tickets and they are clearly having a great time, so they are willing to have tickets bought for them, but they might not buy them themselves; they might need an excuse.
"And they might not talk about it with their mates at the footy, but they might be happy to sing You'll Never Walk Alone.
"(And by the way, if you can sit through You'll Never Walk Alone in Carousel without crying, you need to take a long hard look at yourself.)"
They say: Musicals make me cringe. You say: Embrace it.
The direct expression of emotion in musicals puts people off because "it's embarrassing," Severn says. "Putting aside the fact that people are doing it in song, people are rarely that out-there with their emotions in real life. We do not pour our hearts out."
But people can learn to be open to the emotion of a musical.
"You get these moments when you know a song is about to start, and you actually start to cringe inside and to feel really embarrassed and I still get that.
"The thing is to enjoy that, to say this tells me something about being me, about being human in the 21st century, and about how we deal with emotions.
"So I monitor it, and think 'I am feeling embarrassed and I'm enjoying that because it's reminding me that I have all these hang-ups about expressing emotion openly, and it's better that I know that, and a reminder that I need to be more open'.
"So this embarrassment is something that people either have to get over, or actually start to enjoy."
They say: Jukebox musicals are a step too far. You say: They're smash hits for a reason.
Severn was sceptical of the jukebox musical, the wildly successful sub-genre that features songs from popular music groups and soloists – think Mamma Mia!, Jersey Boys and Return to the Forbidden Planet. Then he managed to change his own mind through a PhD that became his recently published book, Shakespeare as Jukebox Musical.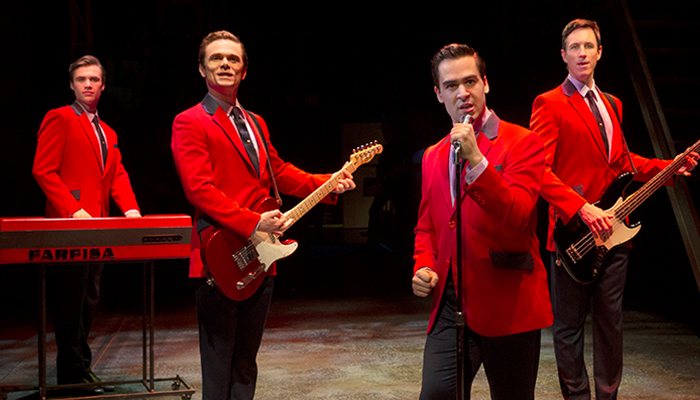 "I come from this long-standing love of classic musicals, and had a snobby view of jukebox musicals. I didn't think I liked them but knew they were big hits, and wanted to investigate why they were.
"So I didn't go in as a fan, I went in thinking, what are these people getting that I am not getting?
"I thought they were about nostalgia and being scared of the new, but what I found was that what people who like them were enjoying, was the openness to the new – they wanted to see how songs that they loved could function in new contexts.
"So I am a good example of conversion."
They say: I just don't like the music. You say: You've been watching the wrong musicals.
There are musicals out there that don't have the standard soundtrack, Severn says. Indeed, the range of musicals is so wide there is something to suit most musical tastes.
"If you really like a particular type of musical and want to convert somebody, the thing is not to assume you can just take them to what you like and they'll love it too. Find out what they like, and what they don't like.
"If someone likes metal, or punk, for instance, you might want to try Hedwig and the Angry Inch, Bloody Bloody Andrew Jackson or Spring Awakening, as a start.
"They might then get used to the form - the idea of music being used as a narrative device – and then they can start exploring."
They say: I'm too serious for musicals. You say: Too right they're fun, but they can also be political
You can convert earnest types who dismiss musicals as trivial by opening their eyes to just how political – while still being fun – musicals can be.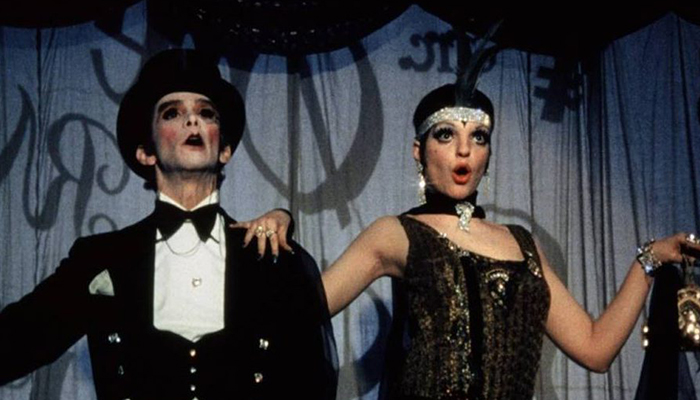 "If I want to convert people, or soften them up towards musicals, I strongly suggest Cabaret," Severn says.
"I have never met anybody who has not thought OK, I might hate musicals, but Cabaret is a good, serious, adult musical – it's dealing with Nazis and really serious issues and using fun.
"Another one is Golddiggers of 1933. It has a really silly plot of putting on a show, but it ends up with this huge production number about men who have come back from World War I and been abandoned by the government.
"So fun storylines and musical moments that can turn quite quickly and put in hard-hitting political points has been a long-standing way of softening people up to think about political things in ways they might resist if you didn't galvanise them through music first."
Plan of action
Arguments sorted, here are the top five musicals that Severn says are a solid bet to begin conversion of your non-believer.
1. Start with Cabaret. You cannot go wrong.
2. It's pretty difficult to fail to like Little Shop of Horrors.
3. Sweeney Todd. There's a lot of fun and horror, so it ticks all the emotional boxes.
4. The Sound of Music. It's high on the daggy list, but just monitor your feelings, and think this is what it means to be human, when Maria comes over the mountain and starts singing.
5. The live version of The Rocky Horror Show, for the sheer fun of it.
And Severn's pick of songs to play on Spotify (links supplied), to help the process along:
1. An Old-Fashioned Love Story, from The Wild Party.
Listen because: lots of the fun of musicals is to be found with the secondary characters. If the storylines for many principal characters is a romantic search for love, secondary characters' storylines are often witty searches for sex.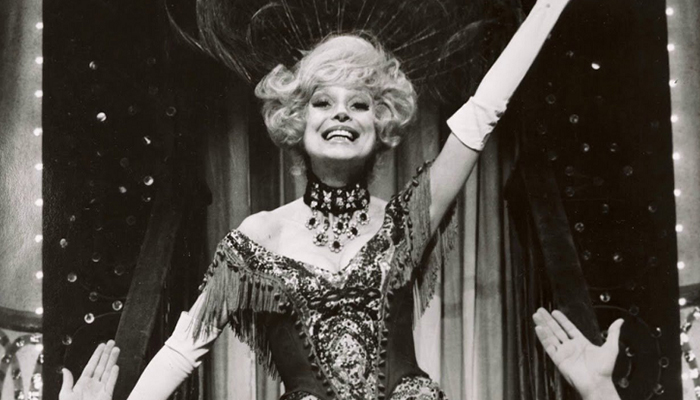 2. Diamonds are a Girl's Best Friend, from Gentlemen Prefer Blondes.
Listen because: musicals celebrate imperfection. Carol Channing's voice is a "freak" voice in terms of range, her intonation is often approximate, and she can't always hold a note, but she owns this number!
3. Losing My Mind, from Follies.Listen because: there is a musical song for almost everything you're going through, with characters who can express your emotions better than you can.
4. Rose's Turn, from Gypsy.
Listen because: two reasons: musicals use music - especially orchestral accompaniments – to create their own form of psychological "realism", and can make us care about characters we don't necessarily like. Here an overbearing stage mother has a temporary breakdown. This number is made up of fragments of earlier numbers, as thoughts of the past keep intruding as Rose struggles to keep control. Listen for how the orchestral accompaniment sometimes responds to Rose, sometimes keeps her stuck in the one place, and then the fabulous final struggle when she battles the orchestral accompaniment to move forward.
5. Anything for Him, from Kiss of the Spiderwoman.
Listen because: most characters in musicals don't "burst into song" – skilled performers like Chita Rivera here transition from speaking to singing. Listen to the way that the performers carry the sounds on the consonants at the beginning, as we do in speech, and gradually move to carrying the sounds on the vowels, as we do in song.
6. With One Look, from Sunset Boulevard.Listen because: Andrew Lloyd Webber can write satisfying dramatic music.
7. A Little Priest, from Sweeney Todd.
Listen because: skilful manipulation of rhythm and rhyme mean that musicals can tackle the most unlikely subjects with wit (here, planning to turn pie-shop customers into unwitting cannibals). Listen out for "shepherd's pie peppered with actual shepherd on top".
8. Ring of Keys, from Fun Home.
Listen because: the message of many musicals is that "there's a place for us". Being an outsider doesn't mean never fitting in: your community might not be found where you expect it, and you might not have found it yet, but there are others like you. Here a young girl sees a butch lesbian in a diner and recognises that they share something in common.
9. Children of the Wind, from Rags.Listen because: nothing beats a musical diva who knows how to overcome adversity and milk a slow crescendo.