One of the first sectors of the Australian economy to be impacted by the COVID-19 outbreak was aviation. Virtually overnight the sector ground to a standstill with 95 per cent of domestic and international flights suspended, and in the case of Qantas, 30,000 workers were stood down.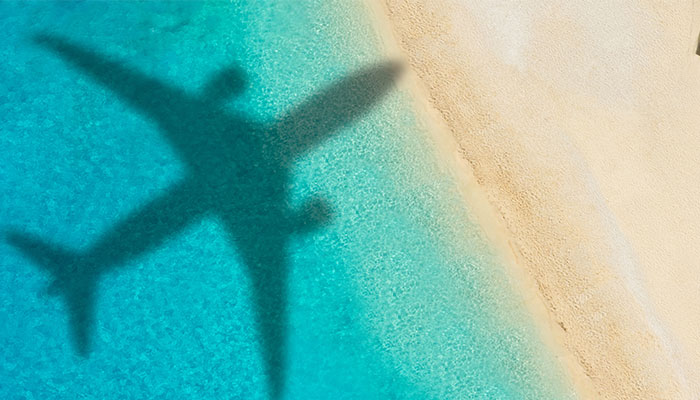 Slowly but surely, we have seen how COVID-19 has been a catalyst for unravelling the incredibly fragile Australian aviation sector.
Virgin Australia went into voluntary administration and then sold to Bain Capital, and the complex supply chain of businesses that provides services to Australia's main carriers went into hibernation, resulting in a ripple effect of further economic downturns in the broader economy. In one sense, the aviation sector is like the canary in the mine and at present the canary seems to be on life support.
Qantas has sacked 6000 workers due to market projections by the International Civil Aviation Organisation which suggest the global airline sector is unlikely to recover for at least three years.
Simply put, the current business model of high volume, low yield travel is no longer viable. The demand for travel has been decimated by COVID-19 and uncertainty remains about a second wave or when a vaccine will ever be available.
Survival strategy
Making the decision to cull workers is a difficult one. However, the leadership team at Qantas is pragmatic and has demonstrated incredible business acumen in the past and they have not been paralysed by the crisis.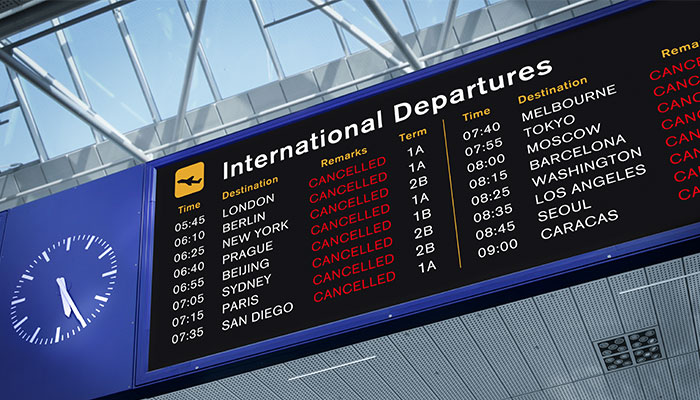 Instead they have been actively searching for strategies to survive. Reducing the workforce is certainly one element of this strategy, but it has also secured $1.9 billion of new capital from the market. No doubt this capital will be used to accelerate a new strategic plan aimed at strengthening Qantas' ability to survive in a competitive but much smaller market.
This raises the question of what type of world and market will Qantas encounter over the next three to five years?
Predictions can be a fickle thing but there are some certainties we can count on. While the threat of a second wave of COVID-19 remains, the level of international travel will remain contingent on what approach national governments take to relaxing border controls. One of the main public policy issues that will dictate this is the compromise reached between two competing agendas – safeguarding public health and kickstarting economies through tourism and trade.
Given the decision to reduce its workforce, Qantas management seems to believe that the consequences of COVID-19 will be long term. Aviation is the main vehicle for moving people around the globe and this service becomes redundant if the risk of infection remains high at destinations people want to visit.
Taking a step back in time has already started with global airline travel decreasing to 1986 levels.
Reading between the lines, the streamlined new version of Qantas (and most likely Virgin Australia) will be looking to strengthen the domestic travel element of their business in the short-term as this seems to be one of the few silver linings that Australian airlines can cling to at present.
However, hedging for domestic growth is still contingent on state governments allowing interstate travel as well as supressing any further outbreaks in Australia, which is no easy thing to do.
Back to the future
In the medium to long term, the commercial aviation sector may look very different in terms of product, people and sustainable operations. We may even have a 'back to future' moment where international air travel once again becomes a more premium product reflected in a more premium price.
Taking a step back in time has already started with global airline travel decreasing to 1986 levels. The era of year-on-year growth of global passenger travel which helped to democratise travel and deliver consumers with increased competition and cheap flights seems to be over. In attempting to reach a balance between public safety and getting planes back in the sky, we may see a return to seat configurations which increase space between passengers which will be accompanied by increased ticket pricing.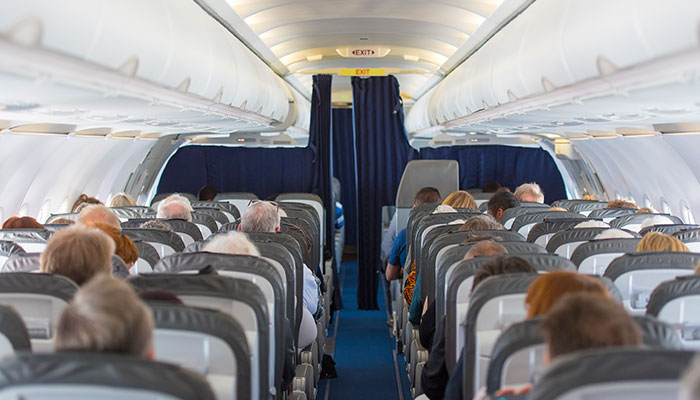 Like in the past, the focus may return to lower volume but higher yield sales. They days of readily available $39 fares to Melbourne or $800 return tickets to Los Angeles may indeed be things of the past. Every task and process involved in transporting passengers between destinations will need to be reassessed, redesigned and negotiated with various stakeholders to enhance viability while minimising the risk of infection to those travelling. It will be a mammoth task and one that will require genuine innovation from all those involved: employers, workers, suppliers, customers and regulators.
Managing workers
From a people perspective, the employment strategies that Qantas and Virgin Australia currently use will need to be revisited. Recent public announcements made by both companies signal sizeable job losses. This raises the question of what approach these airlines will take to managing those workers lucky enough to retain work.
Both airlines have a complex employment architecture. In the case of Qantas, it uses a system of different employment arrangements based on the strategic value of certain work groups. Some workers are employees who have their conditions regulated by enterprise agreements, other workers are engaged through labour hire companies while others may by engaged through subsidiary companies.
Australians have historically shown great resilience, innovation and commitment to achieve something that lies at the heart of the human condition – the means to connect with others near and far.
In one sense, this fragmented approach to managing its workforce has been an attempt to deliver greater efficiencies to a business that operates in an incredibly turbulent and competitive environment. Critics would argue that such fragmentation has been a deliberate effort to enhance managerial prerogative while curbing the power of trade unions.
Going forward, both Qantas and Virgin Australia will need to revisit the composition and design of their workforce to effectively respond to the long-term crisis they now face. Whether this will be achieved through further fragmenting of work arrangements, or a return to a more collaborative approach to engaging with workers and their representatives that was evident in Qantas in the late 1990s, is yet to be seen.
Alternative technologies
From a sustainability perspective, we may see the Australian aviation sector returning to its glory days of showcasing ground-breaking technology particularly in the areas of avionic engineering in an attempt to develop more sustainable and efficient practices, particularly in relation to emission reduction.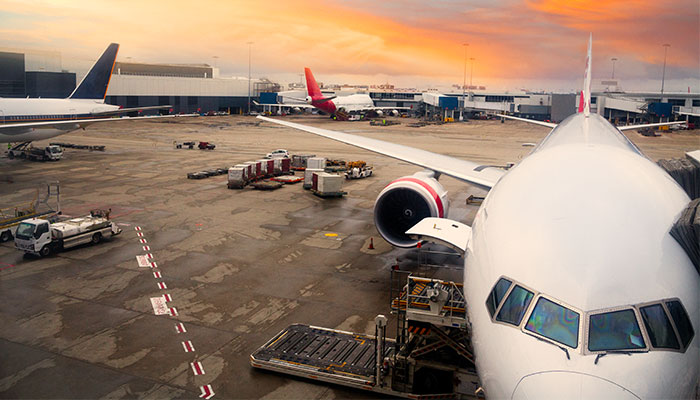 A recent study found that the global aviation market contributes 12.5 per cent of global transport emissions. However, some supplementary studies suggest the pollution generated by aviation could be as high as 30 per cent of all transport emissions.
So airlines from around the world will need to strengthen their collaborations with plane manufacturers such as Boeing and Airbus and continue to explore alternative technologies including battery technology in an effort to reduce their carbon footprint as well as attempting to make their physical capital inventory of planes as cost-efficient as possible.
State intervention
Finally, a 'history repeating itself moment' that modern aviation is experiencing is a resurgence in State intervention. Some of the largest global airline carriers in the market are either entirely state owned or have significant state backing (such as China Airlines, China Southern, China Eastern, Emirates and Etihad).
This has allowed many of these airlines to protect their share prices due to the underwriting of capital by the State. For example, Chinese airlines experienced a decline of almost 50 per cent in flight activity, yet only suffered a 10 per cent reduction in share price.
With increased State ownership of powerful large airlines, there are growing calls for a new type of 'compact' between the Australian government and Qantas that equips the flying kangaroo with the resources and institutional support required to allow Qantas to compete in an international aviation market –much like it did in the latter half of the 20th century.
But despite being majority owned by Australian investors, pleas by Qantas Chief Executive Alan Joyce to the federal government for direct financial support have gone unheeded.
The road to recovery for the global and domestic aviation sector is likely to be slow, challenging and in some ways could put us on a path where history repeats itself. However, there are also a number of opportunities for Australian aviation to provide a snapshot of what the future world of airline travel and work may look like.
In developing a thriving aviation industry, Australians have historically shown great resilience, innovation and commitment to achieve something that lies at the heart of the human condition – the means to connect with others near and far.
Let's hope we do indeed go back to the future and tap into these qualities in order to develop a more sustainable, efficient and robust aviation sector that keeps us connected to the rest of the world.
Dr Troy Sarina is a senior lecturer with the Department of Management at Macquarie Business School and a member of the Centre for Workforce Futures at Macquarie University. Dr Sarina previously worked as an industrial relations manager at Qantas and helped to manage industrial matters across a number of key work groups including catering, baggage handling and ground staff.