Associate Professor Lan Snell threw out the book of unspoken rules when it came time to appoint an industry advisory board for Macquarie's new Global MBA.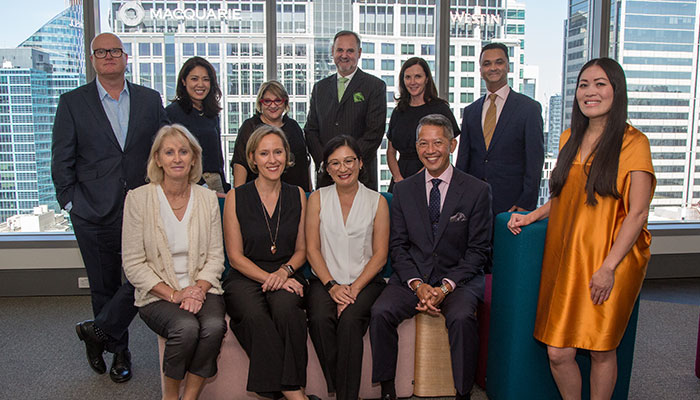 Future facing: leading lights in Australian business from a diverse range of ages, backgrounds and experience make up the industry advisory board for the new Macquarie University Global MBA. They include, pictured above from left: (seated) Anne Cooper, Macquarie's Dr Yvonne Breyer and Associate Professor Lan Snell, Warren Bingham; (standing) Peter L. O'Brien, Carrie Kwan, Yasmin King, Ian Bertram, Dr Bernadette Aliprandi-Costa, Giles Gunesekera, Diem Fuggersberger.
Acutely aware of the homogeneity of Australian boards – predominately men of a certain age and background – Snell, the online MBA's Academic Program Director, sought to gather a group of people who would reflect the generalist, globally connected, future-focused nature of the MBA itself.
The result is a 16-member board that ranges across ages, experience, industries, expertise and cultural backgrounds. The youngest member, Hannah Zhang, is a recent university graduate at the beginning of a career in management consulting; the gender mix is close to 50-50; some members work at Australia's largest consulting companies, others are from start-ups, SMEs, government and not-for-profits.
The focus is on transferable, so-called "soft" skills – such as emotional intelligence, critical thinking and cultural competence.
It is, Snell believes, rare among Australian boards for its diversity.
"The whole design principle guiding both the program and the board is an aspirational goal of being diverse, accessible, inclusive in everything we do," Snell says.
"Against that design principle, what we tried to do when we looked at the curriculum was to ensure it was future-proofing itself, so that really did encourage a more diverse and open mindset."
An expensive course made affordable
The Global MBA is offered by Macquarie's Business School through the online learning platform Coursera, which offers courses and degrees from leading universities around the world.
The Master of Business Adminisation since the early 20th century has been a degree designed to develop the skills of business leaders. With tuition and fees set at $33,000, Macquarie's Global MBA is disrupting the price point of traditional MBAs, which can cost upwards of $100,000, thus making a world-class MBA more accessible to an international contingent of students. Many of them will come from emerging economies – the up to 70 students of the first Global MBA intake come from a dozen countries across five continents, including Africa, North and South America, Asia and Australia. Snell is forecasting 1000 students within three years.
The Global MBA also stands apart from conventional MBAs, Snell says, because its curriculum is designed to address the transformation of both the labour market and how companies function. The focus is on transferable, so-called "soft" skills – such as emotional intelligence, critical thinking and cultural competence – that have been identified by the World Economic Forum and others as key to the future of work in a global economy.
Careers have changed – typically people had one career path, but that is no longer the case and the concept of life-long learning is in force.
For instance, where MBA programs typically cover functional subject areas such as finance, marketing, accounting and human resources, Macquarie's reengineered version is structured around six capabilities including strategising, leading, influencing and problem solving.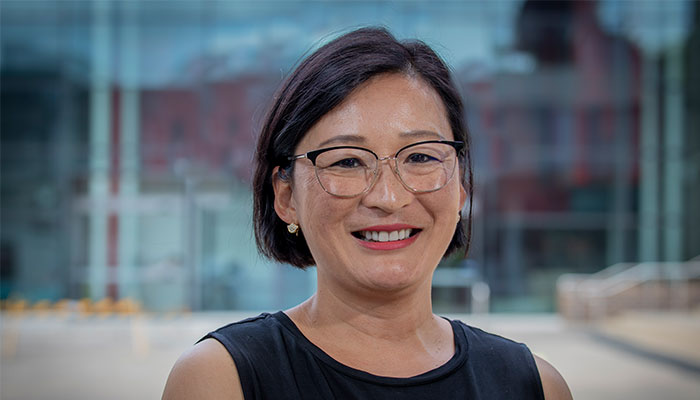 Creative, innovative: Associate Professor Lan Snell says a diverse team produces the best outcomes.
"Organisations are changing from hierarchical structures to flatter, team or project-driven ones, so we think about what makes a great A team, and we're guided by the literature and research coming from for example Google, which made the finding that a good diverse team produces the most synergistic outcomes in terms of creativity and innovation," Snell says.
"So companies are now looking at team composition and different skillsets to work on a particular problem – for instance they need someone who is a great coder, they need an engineer, they need a designer.
"Also, careers have changed – typically people had one career path, but that is no longer the case and the concept of life-long learning is in force; people are switching sectors and functions which means they constantly need to reskill or upskill to remain competitive."
Online delivery links students around the world
The Global MBA, says Snell, is also stackable and flexible, meaning students can pick and choose the units that suit their skill requirements, without having to commit to the entire $33,000 course.
Says board member Juliet Bourke, a Partner in Human Capital at Deloitte: "Lan and the team have really thought about the future of work, and what are the unique skills that need to be developed that are different from the skills of the past."
In terms of delivery, Bourke says, "people want micro learning, they want it in the moment, they want global connectivity, so in doing it online, in bite-sized chunks, and enabling people to have global interactivity with each other, the delivery methods have also been adapted for the future."
Experts inject their real-life experience
The board's executive chairman, Warren Bingham, is a busy man. He is the founder and executive chairman of MedTech International, a consultancy that helps companies bring innovative and disruptive medical technologies to a global market. Among other roles, he is chairman of SchoolAid, a not-for-profit, fund-raising organisation that fosters philanthropy among Australia's school children, and an ambassador for Diabetes Australia and St Vinnies CEO Sleepout.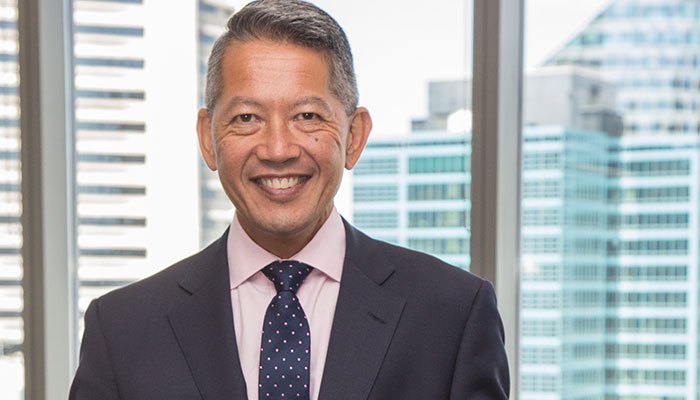 Value proposition: Warren Bingham, founder and executive chairman of MedTech International, is executive chairman of the Global MBA advisory board.
"I am very much a believer in quality of education, and educating the younger generation and leaders of tomorrow, and giving them the best chance to learn from the experience of others," says Bingham, himself an alumni of Macquarie's MBA program.
"The board members all got into this because we saw the value, we saw the why.
"What is important for us is to use this opportunity to ensure that what is being created is of value to the people who are looking to study the Global MBA; and that that value translates into the employability and the skills and the collective education and life experience that we as businesses are looking for."
Snell explains that board insights and hands-on experience in areas such as disruptive technologies will be incorporated into the MBA curriculum, and members will provide real-life problems for students to solve as a key part of their studies.
"The board's input is absolutely vital in shaping the co-design and co-delivery of our curriculum," Snell says.
Step by step to a new kind of board
Bingham's fellow board members include Carrie Kwan, co-founder and managing director of Mums and Co; Gavin McCairns, former deputy CEO AUSTRAC; Yasmin King, CEO SkillsIQ; Ian Bertram, Managing Vice President, Gartner; Brent Cubis, Chief Financial Officer Cochlear, Ann Hoban, Director City Life, City of Sydney; and Michael Lim, Head of Financial Institutions, ANZ.
Diem Fuggerberger is founder and CEO of natural food company Berger Ingredients. As a child in the 1970s she fled Vietnam with her family, their refugee experience shaping the businesswoman she has become.
Karan Anand is a director at Monitor Deloitte and was inaugural chair of the Young Sikh Professionals Network. Giles Gunesekera, founder and CEO of Global Impact Initiative, works with business to create investments that have a positive social and environmental return, and Peter L. O'Brien is managing director of Russell Reynolds Associates, a global leadership advisory and search firm.
Dr Bernadette Aliprandi-Costa and Dr Catherine Rickwood are both researchers at the Australian Commission on Safety and Quality in Health Care and Three Sisters Consulting firm, respectively.
Says Snell of the vast difference in backgrounds: "When we consider what an MBA is, it is a generalist management degree, therefore the industry advisors must also themselves be a broad representation of all industry.
"Most industry boards are actually very skewed towards big corporates – I don't see enough representation from NFPs or from start-ups, so I was looking for a wide representation of sectors.
So when we say diversity, accessibility, inclusion, we have all of that in terms of this board, which I think is a very rare thing.
"Most boards are also very finance skewed, with few representations from other growth areas such as data, techonology and marketing, so I was looking for representation across all those different functions as well.
"Another criteria is obviously gender diversity; I don't actually look for gender, I always look for the best in their field, and in our case it was interesting because it happened to be fairly gender on par."
Members are also at different stages of their professional careers – many are at mid-career, and representation is also strong at senior executive level.
"Then we have cultural diversity there too - across the major South East Asian or emerging economies we are very well represented.
"So when we say diversity, accessibility, inclusion, we have all of that in terms of this board, which I think is a very rare thing," Snell says.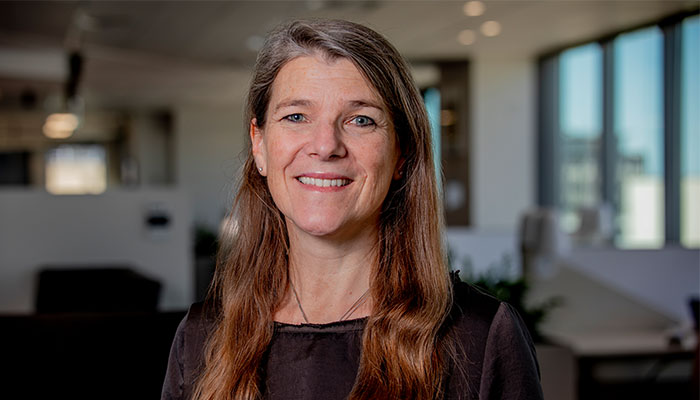 Mixed views: diversity expert and Macquarie University Global MBA advisory board member Juliet Bourke says mistakes happen when there are too many people with the same background around a table.
Juliet Bourke is an expert in the advantages of diversity at board level. Author of the book Which Two Heads Are Better Than One? How Diverse Teams Create Breakthrough Ideas And Make Smarter Decisions, she says diversity of thinking around a board table reduces the risk of errors, increases the likelihood of innovation and promotes confidence in decisions made by the board, both within the group and outside it.
"You are at risk of making a mistake, and that mistake making rate is about 30 per cent, if you have people around the board table that are just like you," Bourke says.
Associate Professor Lan Snell is the Academic Program Director for the Global MBA