Corporate speak has always been great material for shows like The Office or Utopia. There's even a twitter handle called 'Management Speak'. Here's an example: "We are pre-empting the disruption by behaving as an insurgent and orchestrating holistic interventions across our value chain by harnessing data…"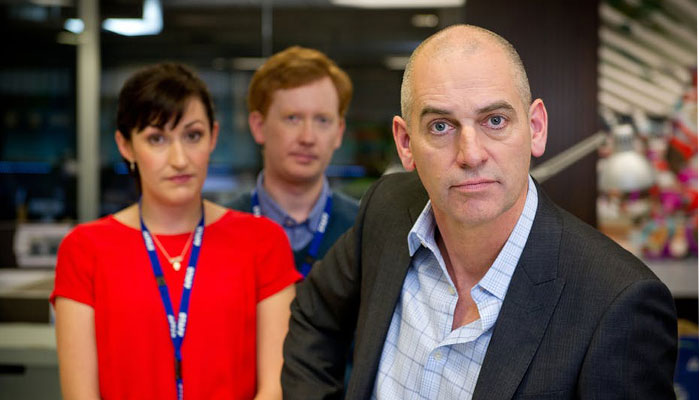 Comic timing: Rob Sitch and fellow cast members of ABC-TV's Utopia, which satirised the corporate speak of government bureacracy.
Wait, what? No one actually knows what this means. No one actually cares. In fact, we are beyond caring because this stuff is now commonplace. It is devoid of any meaning and frankly soul destroying. Unfortunately this corporate speak is also the mantra of many organisations.
The literature conceptualises corporate speak as 'internal marketing'. Nowhere near as sexy to be sure, but if we accept that the intention behind the jargon is to effect change, then perhaps the definition of 'internal marketing' is fitting. Internal marketing is simply defined as marketing change.
But the problem is that we are suffering from change fatigue. We've reached our threshold of the associated garbage that has come with change. Trust has been eroded.
In a world of not just inscrutable communication but false information ('fake news') that floods our social media feeds, it really is hard to know what to believe anymore. How do you market something that no one cares about, or believes in? Where's the integrity? Where's the authenticity?
Ironically, we've identified that the best way to deal with automation is to be human. And the best way to deal with change is truth, delivered simply.
It's no wonder many are saying ENOUGH ALREADY. We are calling out fake news; we are tuning out, cancelling our Facebook accounts, changing jobs or looking for something else to escape the rah rah.
This is where we come back to basics. This comes back to what it means to be human. To care, to do something that has meaning, to be real. Despite all the tech, the most sought-after skills are these human skills – ironically, we've identified that the best way to deal with automation is to be human. And the best way to deal with change is truth, delivered simply.
The dramatic surge in enrolment numbers in courses related to seeking meaning, to learning how to be authentic and how to communicate with integrity, gives some indication of how this resonates with people. For example, Communicate with Impact, one of the courses that is part of Macquarie Business Schools' new Global MBA, has had more than 9000 enrolments since it went live in July last year.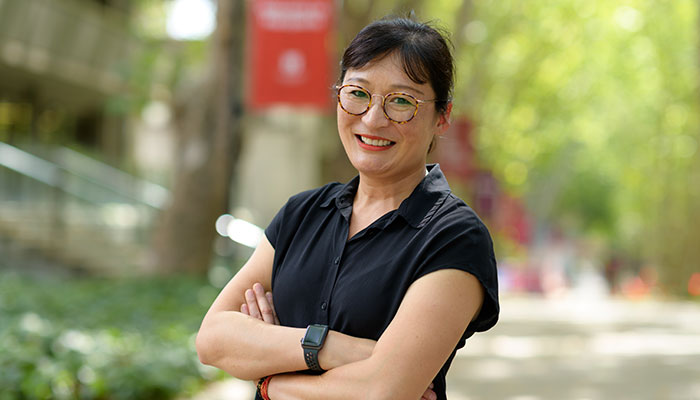 Demand for truth: Lan Snell says the high number of people signing up to learn authentic communication skills reflects a loss of appetite in the business world for fake news and corporate speak.
While this indicates a strong demand for authentic communication practices, don't be fooled into thinking that completing a single course will do the trick. It doesn't work that way.
Communication skills, like other 'soft skills', are hard to learn and take years to develop. It's called application through making mistakes and learning from them – it's also called collective experience. While doing courses like this is useful in showing us different tools and techniques, it takes constant practice to be good at it.
It does seem weird that we have to practice how to be truthful. Perhaps Truth Adjutants could be a job title of the future?
Associate Professor Lan Snell is Academic Program Director of the Global MBA at Macquarie Business School.