Aparna Saboo was establishing a successful career in the media industry when she decided to follow her dreams and give it all up to work for a not-for-profit company – despite earning only a fraction of her salary.
Video produced by Sophie Gidley
"It was a huge pay cut and a huge risk but what was really important to me was doing work where I felt connected to the company and could give something back to society," the 29 year-old says.
And Aparna, 29, is not the only young person to give up a high-flying career for the chance to make a difference – a major survey carried out by Macquarie University has found nearly one in five business school students are willing to sacrifice more than 40 per cent of their salary to work for a responsible employer. Only a small fraction (5 per cent) wouldn't sacrifice any of their future earnings to do so.
Corporate social responsibility ... is about being a good corporate citizen and leading business in a trustworthy manner.
Aparna ditched her media role to work as a central and program manager for Angel Xpress Foundation, a Mumbai-based NGO working to transform the lives of underprivileged children through regular exposure to educated adults.
"I feel more fulfilled working with children in the field of education," explains Aparna, who still works remotely for the company part-time while studying for a Masters of Social Entrepreneurship at Macquarie.
"I did have to make a lot of changes in my lifestyle but I realised that I had to start somewhere and I think there's a lot of growth in the sector, even if it will take me longer to reach a certain salary compared to what I would earn in the corporate world."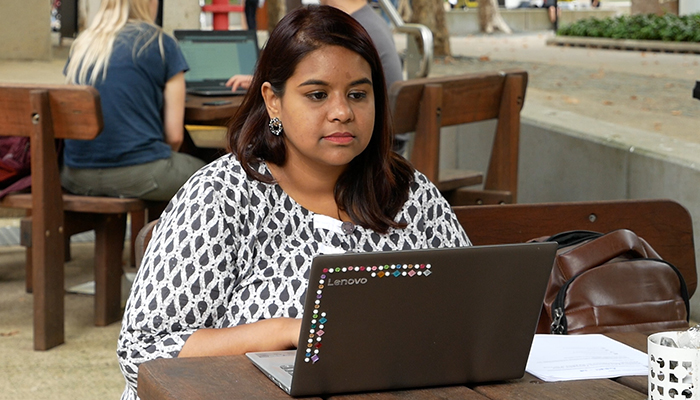 Career changer: Macquarie University student Aparna Saboo says she's driven to work for an ethical company knowing that she is making a difference to children's lives in Mumbai.
The key findings were made in the 2018 PRME survey of business schools across 40 countries worldwide, with the majority of the 879 respondents aged under 35. Most of the people who took part in the survey live in Australia (27.8 per cent) followed by Brazil, India, Germany, New Zealand, the US and the UK.
'Using the power of business as a force for good'
Professor Debbie Haski-Leventhal of Macquarie Business School, who collected the data under the auspices of the United Nations, says companies are entering a "new phase of responsibility" in which corporate social responsibility (CSR) is no longer seen as simply a trend used to promote their financial bottom-line.
"Corporate social responsibility is about business acting in a responsible way towards all its stakeholders, embedding responsible management in everything that the company does," Haski-Leventhal says. "It is beyond philanthropy or obeying the law – it is about being a good corporate citizen and leading business in a trustworthy manner. It is about using the power of business as a force for good."
CSR in business can include making a real contribution to addressing climate change, the ethical management of people, ensuring there is no slavery in a supply chain, and the way in which companies are responsible to local communities.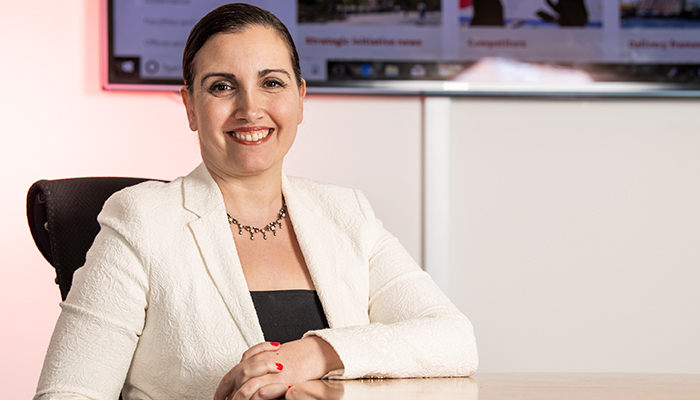 Thought leaders: CEOs and high-level management must believe in CSR if companies are to adopt a holistic approach to responsibility, says Professor Haski-Leventhal.
Given that two-thirds of respondents (68.5 per cent) are already working full- or part-time, and a third (33.7 per cent) are studying for an MBA and on the senior-management fast track, this is likely to be more than mere virtue signalling and can be expected to have a significant impact on the behaviour of senior management in the future.
Haski-Leventhal says: "Responsible management education is about preparing the next generations of business leaders to… be responsible and ethical as individuals and in the organisations they lead. It is about the role of business schools to create a better world."
In the wake of recent high-profile corporate misdeeds, Haski-Leventhal argues that young people no longer tolerate unethical behaviour.
"Millennials aren't just looking for a job like their grandparents who lived from pay cheque to pay cheque or their parents whose career would often be with just one company," she says.
"This generation has the luxury of being able to look around for a job which isn't solely based on salary. They are purpose-driven employees, who have grown up surrounded by the narrative of climate change and who are looking to create a positive impact on the wider world."
"The survey sends a very strong signal to employers and educators that young people do not tolerate unethical behaviour and that they expect businesses and business schools to step up and speak up," she adds.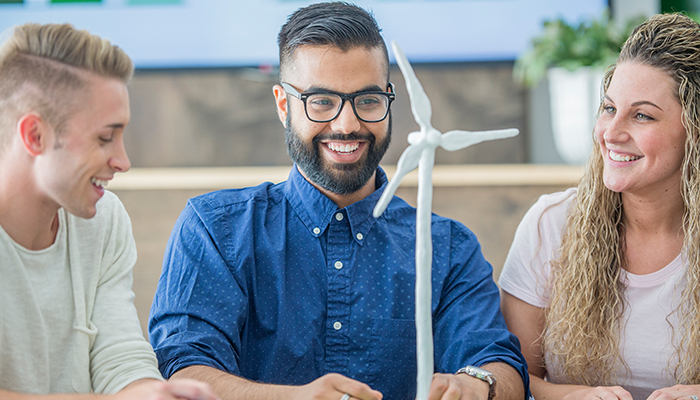 Practise what you preach: Respondents to the survey said being ethically responsible is the most important factor for a business.
Masters of Social Entrepreneurship graduate Liz Clark is the Community Relations and Stakeholder Manager for mining accommodation company Civeo in Sydney. She says she chose the role so she can help to change attitudes towards CSR in the company.
"I know for a fact I'm making $30,000 less than if I was working for a big financial company," she says. "But in my job I can make the company think about sustainability or local procurement, which is really rewarding."
Haski-Leventhal says that while it's easy to sacrifice a non-existing salary, these results show just how committed business students are when it comes to working for socially responsible companies.
Making a profit at any cost is no longer acceptable
This commitment is supported by seven out of 10 (71.3 per cent) respondents disagreeing or strongly disagreeing with the statement that "The most important concern for a firm is making a profit – even if it means bending or breaking the rules".
Business school students also ranked a business's ethical responsibilities as being the most important (93.5 per cent say it is important or very important) followed by its legal, financial and philanthropic responsibilities. And even though philanthropy is ranked the lowest of the four, nearly two-thirds (62.7 per cent) of respondents consider it important or very important.
Debbie Haski-Leventhal is a Professor in the Department of Management.