Would you trust a chatbot to give you potentially life-saving information? During the COVID-19 pandemic, some official organisations are using chatbots to give people vital information and advice.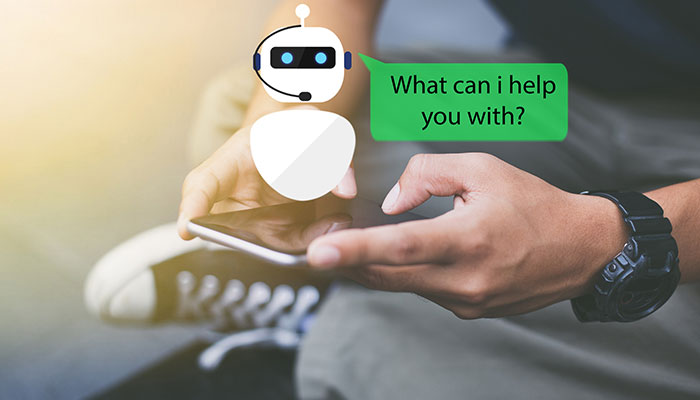 A chatbot is a computer program that simulates a human conversation, so a person and a device can communicate. A chatbot acts independently from any human operator. Some well-known examples include Amazon's 'Alexa', Apple's 'Siri' and 'Cortana' by Microsoft.
At the beginning of the COVID-19 pandemic, Dr Liliana Laranjo and her colleagues at Macquarie's Australian Institute of Health Innovation wrote a paper advocating chatbots could play a pivotal role to disseminate health information, prevent misinformation and monitor symptoms.
Chatbots could also support people to change their behaviour (such as handwashing and using hand sanitiser) and provide mental health support, they said in the paper published in Digital Medicine.
They should be distinguished from the bots on social media platforms such as Twitter that continue to amplify COVID-19 untruths for political purposes.
"The positives are that chatbots are widely available, accessible and easy to use – everyone has one on their phone natively and through some apps," Laranjo says.
Within weeks into the pandemic, the World Health Organisation teamed up with Facebook Messenger, the Centre for Disease Control in the US created 'Clara' and the Australian Government collaborated with WhatsApp and released new chatbots.
Unreliable bots on notice
Initially, Laranjo had some reservations about chatbots, stemming from her previous research. Her team had studied chatbots' effectiveness for disseminating advice about lifestyle choices, suicide prevention and heart attack symptoms.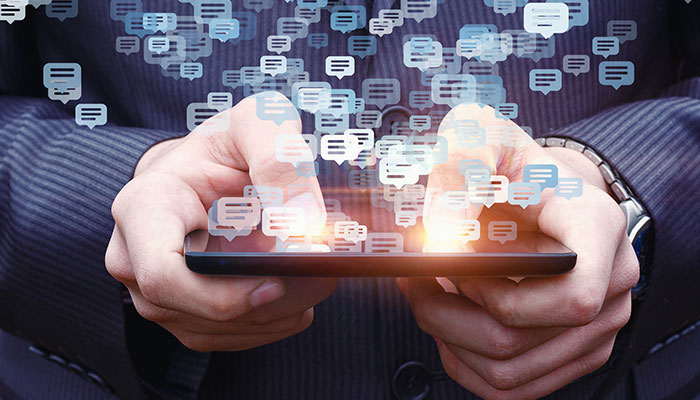 "Our research showed that sometimes chatbots were not reliable and actually really bad – like not following the right steps to deal with a heart attack and giving the incorrect information to ensure people got help – like referring them to a helpline," Laranjo says.
Since their research was published in the Journal of the American Medical Informatics Association and the Journal of Medical Internet Research several smartphone manufacturers have improved their chatbots and quickly reacted during this pandemic to ensure Siri and other chatbots were prepared to adequately answer questions about COVID-19.
So far, Laranjo is relieved that during COVID-19 the new information chatbots come from reputable organisations.
"It's very exciting when people are no longer siloed and they bring their strengths together to make a difference and benefit others," she says. "COVID-19 is a problem affecting everyone on the planet and it's huge to see tech companies, government agencies and institutions collaborating for the collective good."
Support for mental health
While these new chatbots are doing a service for the community, they should be distinguished from the bots on social media platforms such as Twitter, she says, that continue to spread misinformation and amplify COVID-19 untruths for political purposes.
In the coming months, Laranjo hopes new chatbots will be developed to continue dissemination of positive information, encourage behaviour changes to stop the spread of the virus and also support mental health – which she says will become a growing issue.
The next immediate step is to assess the chatbots created during COVID-19 to make sure they're working effectively. "Whenever you release anything new, you have to monitor it when it's released to the public and evaluate it to make sure it's working properly and safely," she says.
"We have to see how these chatbots can become even better and more effective."
Dr Liliana Laranjo is an Honourary Fellow at the Australian Institute of Health Innovation, Centre for Health Informatics.