People turn to social media for information on critical subjects such as health and immunisation – but these platforms are riddled with inaccuracy and misinformation, researchers have revealed.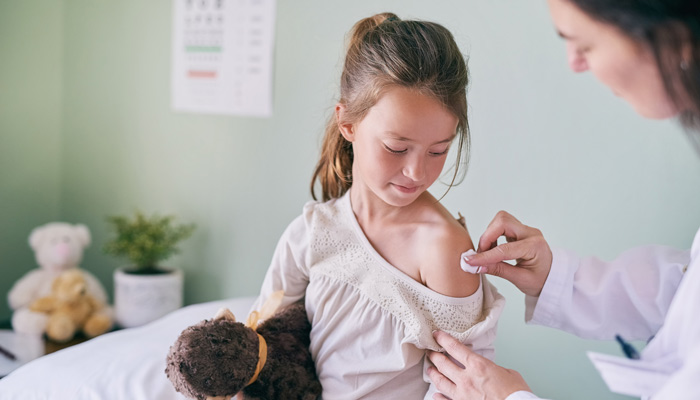 Where's the evidence? A study of Facebook vaccination pages found that over half the posts got it wrong.
"One study suggests that up to a third of YouTube videos on certain health topics have inaccurate or distorted information," says public health researcher Maryke Steffens, who is working on a major project in Macquarie's Australian Institute of Health Innovation's Centre for Health Informatics on the spread of clinical evidence and misinformation.
"Another study looking at Facebook vaccination pages found that over half of the posts weren't in line with official guidelines for immunisations and so were providing incorrect information."
Medical evidence from robust clinical research should be the basis for our health decisions; but when it passes beyond the research communities in which it was produced and mixes with other sources of belief and opinion in the public domain – often via social media – myths and misinformation are often the result.
And when it comes to our health, the implications can be alarming – and even occasionally fatal.
Social media can be a useful source of up-to-date information and provide people with a great platform to ask questions and crowd-source useful answers about all kinds of information – but it's also a hotbed of crackpot theories, bad data and questionable agendas.
But it's not going away; YouTube ousted Facebook this year as the preferred platform for US teens, according to a Pew Research Center survey, while Australian statistics for August 2018 showed that Facebook and YouTube were tied, both used by 60 per cent of Australians during the month.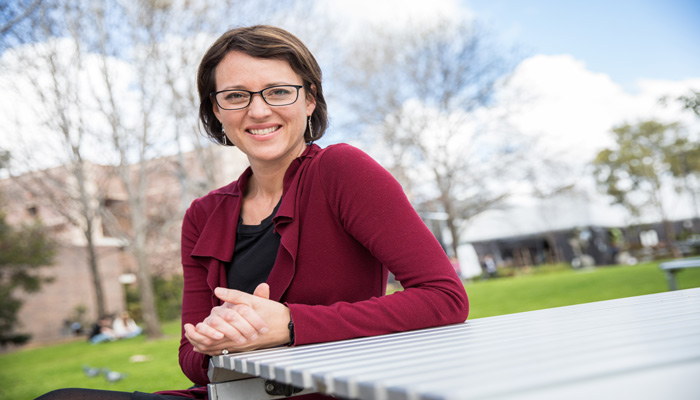 Good with the bad: Public health researcher Maryke Steffens explores how health organisations harness social media to increase public confidence in vaccination.
Battling false 'facts'
Steffens' work looks at the ways that health organisations harness the minefield of social media to help increase public confidence in vaccination.
When health organisations have a public presence on immunisation issues on social media, speaking up (especially for those silent listeners) can deliver an important service, she adds.
She says health organisations use social media to provide people with information and act as an authoritative resource to answer questions about vaccine safety and ingredients.
The aim, she says, is to avoid false controversy, by encouraging conversation while avoiding any debate about the facts or the value of immunisation.
Unfortunately, the sheer volume of misinformation on social media can reduce people's overall confidence in vaccines, she adds; and poor-quality information can have devastating effects.
It's now 20 years since the prestigious medical journal, The Lancet, published an article by former British doctor Andrew Wakefield, which falsely linked the MMR (measles, mumps and rubella) vaccine to autism.
The paper was retracted by the journal and by Wakefield's co-authors, and Wakefield was de-licensed by medical authorities for his deceit and 'callous disregard' for children in his care.
Yet it has taken nearly two decades for immunisation rates in the UK to recover, during which time UK families experienced more than 12,000 cases of measles, hundreds of hospitalisations — many with serious complications — and at least three deaths.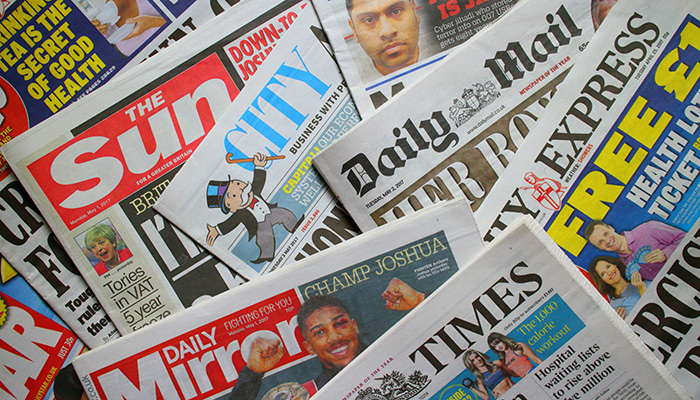 Specialised reporters disappear: the amount of health and science news covered in the mainstream media dropped by almost a third in the 10 yers to 2014, says Steffens.
Tool to help people navigate health research
Steffens, a former journalist, is managing a project which explores ways to help health organisations engage with the public around vaccinations and deliver good quality, authoritative data.
She is working to build a tool to help people assess whether the health research that they're reading about is applicable to their lives.
"News about health research doesn't always indicate whether it's an animal study, for example, or if it was done in a population of people that's really quite different to you," she explains.
Understanding the parameters of health research can help people make better-informed decisions about whether they take this information on board.
"We know that there's a certain proportion of parents who have questions and concerns about vaccinating their children, and that people are looking on social media and online for information and answers to those questions," Steffens says.
Impact felt of decline in health journalism
Commercial pressures and mass redundancies have reduced the number of specialist health journalists in Australia's mainstream media, affecting the quality of public health information. Health and science reporting in Australia's major newspapers declined by almost a third in the 10 years to 2014, for example.
"Journalists who aren't specialists in the field now report on health news far more often, but they may lack the skills, knowledge and time to keep up that quality in health reporting," says Steffens.
At the same time, she says that social media is being used far more as a conduit for health information. Sensis figures from 2016 showed nearly half of all Australians check social media when they wake up, and 35 per cent use social media to get information on news and current affairs.
This means people have access to a wide and diverse range of sources – but it also means that individuals must assess the quality and integrity of this information themselves.
Studies in the US showed that 80 per cent of internet users have looked for health information online, and 42 per cent US of adults said that information on social media would influence the preventive health strategies they adopted – like diet and exercise.
Steffens argues that with less specialist reporting on health, journalists tend to cover new and interesting findings – rather than subsequent studies that refute or confirm an original claim with additional evidence.
A 2017 study on cancer research articles found the degree of media attention given to a research paper was not associated with its quality, but rather with less relevant factors such as whether the paper was available through open access and supported by a media release.
Lower standards of health reporting pose a risk that misinformation will spread in the public domain, she says – and for journalists who aren't specialists in health reporting, it can be tricky to spot hyperbole and emotive language that might exaggerate or misrepresent research findings.
Potential solutions
While training for non-specialist journalists can help, technology may also come to the rescue in health journalism, via the development of automated fact-checking tools that can assess the veracity of claims on social media, in interviews and speeches, checking them against databases or previously researched fact checks.
Examples of these include Full Fact in the UK, the University of Texas at Arlington's tool ClaimBuster, and Duke University's Share the Facts site.
Tempting though it seems, the solution is not to avoid social media, Steffens says – because it's an important source of key information for many people. However, "misinformation has real-life implications for people's health," she says.
Misinformation stoked public fear in Japan about the HPV vaccines, for example, and the government withdrew its active recommendation of the vaccines in 2013. This fear has unfortunately spread worldwide, she says, in part due to the reach of social media.
"To counter misinformation and public fear, people who are advocating for vaccines need to be in the spaces where people are talking and asking questions about vaccination."